Magic Castles: Magic Castles Review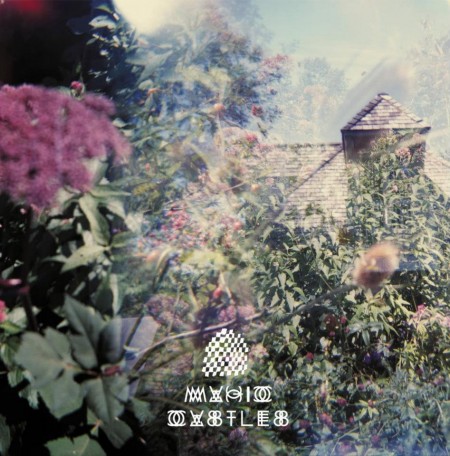 While Minneapolis's Magic Castles have been around for long enough to release three full length albums, their eponymous fourth record (a collection of previously released tunes) has made quite a stir due to the fact that psych legend Anton Newcombe (Brian Jonestown Massacre) decided to release it through his imprint.  And while that association will likely bring the band a wider level of recognition, they are still easily accessible through their frequent local shows (in addition to their album release show this Saturday they'll be doing an in-store at Yeti Records on 4/21).
Magic Castles is an epic druggy journey that in many ways feels like the consummate psychedelic rock record, or at least what most people connote with that term.  It's got the woozy, out-there reverb, meandering guitar noodling, and Farfisa organ drone.  It's got Zeppelin-esque stories laden with fantastical images and far-out symbolism.  It's got music that sounds as if it was meant to be played in silent ancient forests and its got guitar riffs that were doubtlessly made for a towering stage.  Its got all the trappings of the textbook psych rock definition, and yet the band also carves out their own niche that you couldn't call the consummate anything except for of course the Magic Castles' sound.
The band's uniqueness comes through in the personality they infuse into their songs – The carefree melancholy swing of "Imaginary Friends," or the desperate sadness of "Death Dreams."   Where the Magic Castles originality shines through the brightest is in the stunningly beautiful pagan chant "Ballad of the Golden Bird" which features a melody slightly reminiscent of Gordon Lightfoot's "Sundown," though the band captures in it a magical strangeness that is far from derivative.   And though "Golden Bird" easily runs away with the album's highest accolades, the rest of Magic Castles is full of consistent excellence as well.  In fact "10, 100" may be the dark horse candidate for the record's best tune.
You can find out precisely what the new Magic Castle's material sounds like by coming out to their album release show this Saturday night (4/14) at the Kitty Cat Klub and if you aren't local then look forward to catching the Magic Castles on tour this Spring with the Brian Jonestown Massacre.
— Jon Behm
Magic Castles is available here