Yingthi: "Beyond the Threshold" Review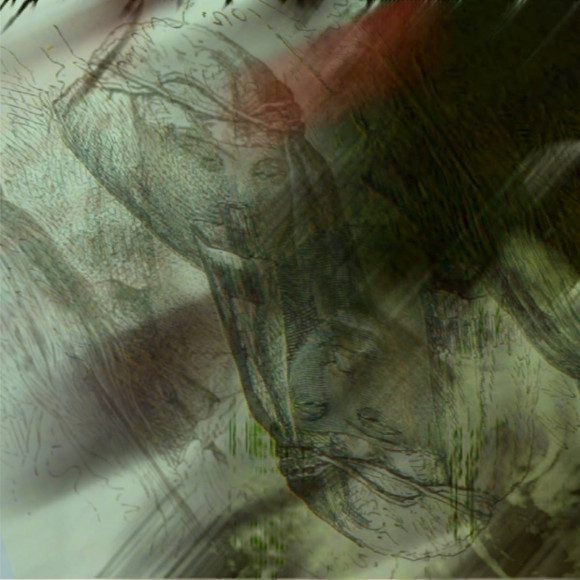 Just a year after Yingthi released her debut album everything is an ocean, she's following up with this year's Beyond the Threshold.  And a year of earth-time has done nothing to tame the local artist/galactic traveler's singularly eclectic sound.  Beyond the Threshold is a fantastically weird amalgamation of noise and electronica.  Yingthi's inspiration seemingly draws from the furthest corners of the cosmos, yet Beyond is crafted of terrestrial sounds.  Samples, beats, noise, vocals – all distorted and warped together into otherworldly, occasionally beautiful pieces of music.
At its two extremes, Beyond the Threshold is the stuff of both dreams and nightmares, the dichomtomy being present within the space of a tune.  "Antazoon" for instance presents heavenly operatic vocal samples alongside a mix of discordant electronic noise.  "Knowhere" utilizes a relatively straightforward beats and listlessly melodic synths, but also occasionally buries them under a kaleidoscope of unearthly distorted vocals.  The sound comes together the best in a couple of standout tracks: "Sonoluminescence" may be one of the tamer tunes on Beyond, but within it the mix of the ethereal and the harsh balance out quite nicely. "Hircocervi" also really stands out with its stutter step beats and esoteric sampling combining to form a catchily hypnotic song.
Even at its most straightforward points, Beyond the Threshold is still light years stranger than about 99% of music that's being produced, locally or otherwise.  And its not just strange for strange's sake: Yingthi has crafted genuinely great songs out of a palette that just happens to contain stuff that most people have never thought of, let alone heard.  Maybe its just par-for-the-course in the music scene of the planet where she claims to come from.  Or maybe Yingthi just happens to be an extremely creative artist.  Whatever the case, Beyond the Threshold is an exceptional piece of work.
— Jon
You can stream Beyond the Threshold below or purchase it from Yingthi's bandcamp here.