Ty Segall + White Hair: Hair Review (Double Take)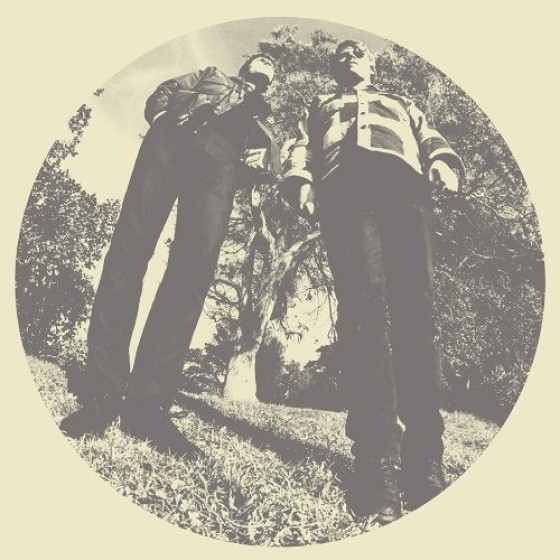 It can be difficult to gain a balanced perspective on an album after reading a single summary of the music. Bias can tilt a review, as can personal taste, history and just about everything else that is unique to the person writing it. So in an effort to offer an expanded perspective in such a medium, here are Two reactions, Two impressions, Two Takes on Hair by Ty Segall and White Fence.

82/100
Every time I approach a new Ty Segall record (which happens at least twice a year) I view it through the lens of the first Ty Segall records I listened to and initially fell in love with. While not a huge amount in the artist's sound has changed during that time frame, you can still definitely tell the difference between the Ty Segall of 2008 and the one of today. The Ty Segall of today is much sleeker, more buttoned down. Less punk, and more psychedelic sunshine. Considering the fact that his music is still pretty chaotic, that is certainly saying something. And while I do miss some of the devil-may-care rock mess of Segall's past work, I have also grown to appreciate the fact that he has matured. His sound today is has a great deal more depth than the guy who used to sound likehe was trying to strangle himself with his guitar.
Hair is the forthcoming collaboration between Segall and hardcore punk turned fuzzy psych rocker Tim Presley. Thus far, of all of the "Hallowed Hype Records of 2012," it seems to bethe biggest winner. As one could expect,it is full of tunes that weave back and forth between gritty punk and "paisley psychedelic rock." Like many of Segall's collaborative projects, it sounds pretty much like a solo effort. Presley's sound is similar enough to Segall's that neither artist really pushes the other in any unexpected new directions.
Still, together they sound great. Yeah, the sound a whole hell of alot like T Rex, but great, nonetheless. In the fast-growing catalogue of Ty Segall offerings, the collab withWhite Fence should rank highly – higher in fact than last year's Goodbye Bread which was very good if not a tad bit overrated.

 84/100
I am a big enough Ty Segall fan that the news of him teaming with another artist on his new LP Hair, even one I like as much as White Fence, caused me some alarm.  I was worried that his trademark energy and ear for barbwire laced garage rock gems would be diluted, but was happily proven wrong. Luckily his trademark garage rock came out intact, influenced in a good way by the hazy psychedelica of Tim Presely (White Fence) and somehow continued his multiple yearlong winning streak.
When I first heard "I Am Not a Game," the lead single from the album, didn't knock my socks off, it has grown on me considerably since I first posted it.  The album is brisk and light, melding Segall's knack for off kilter and Presley's deft contribution of burnt soul nostalgia.  Songs like "Easy Rider" are more mellow than even Segall's  mellow-for-him Goodbye Sun album, but still have a half-speed urgency that drives the record forward.
The record jumps from noisy jangle on "(I Can't) Get Around You" to the spastic "Crybaby," which sounds like a demented 1950's rave up, all the while scratching that vintage garage rock itch in the best possible way.   While the album probably isn't even going to be my favorite thing Segall does this year (he is rumored to have two more albums in the bag already), it is a fun and enjoyable trip.
.