Reviler Mid Year Best of: Local Albums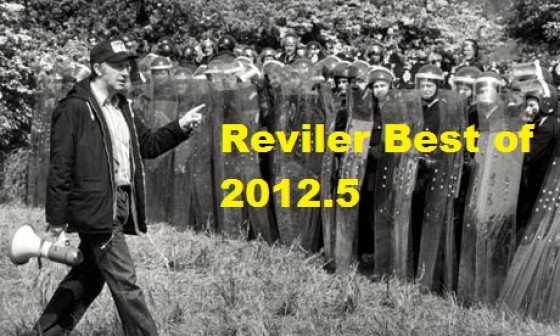 Because we know everyone is anxiously waiting to see itemized lists of what we have like so far this year, here is our take on the best local albums that have been released in the Twin Cities so far in 2012.  If we missed your favorite record from the first six months of the year, leave them in the comment section.  Come back tomorrow for our July 4th grab bag random lists and Thursday for our Albums of Mid-Year.

Ali Elabbady (Background Noise Crew, Egypto Knuckles)
1.  (tie) TTxBC "Space" & MaLLy & The Sundance Kid "The Last Great…"  (TTXBC Review / MaLLy Review)
2.  I Self Devine "The Sounds of Low Class Amerika"  (Album Review)
3.  Kison "Part Hero, Part Woman" (Album Review)
4.  Polica "Give You The Ghost"  (Album Review)
5.  eCID "Werewolf Hologram" (Album Review)

Josh (Reviler)
Honorable Mention: Is/Is- III, Bloodnstuff- Bloodnstuff

Jon (Reviler)
1. Food Pyramid – Mango Sunrise (Album Review)
The local scene's most criminally underheard (nationally) band really hit a home run this year in Mango Sunrise
2. Tender Meat – Ripper's World (CS Review)
The fact that Tender Meat still has only received a tiny bit of attention is mind-boggling. Stunning album.
3. Polica – Give You The Ghost (Album Review)
I don't have to tell you anything about this album you don't already know
4. Father You See Queen – 47 (Album Review)
I can't wait to hear what Mark Mcgee and Mona have in store for us next
5. Mother of Fire – Feral Children (Album Review)
One of our scene's most interesting bands has produced a very strong follow up to their excellent self-titled record from a year or so back
6. MaLLy & the Sundance Kid – The Last Great  (Album Review)
MaLLy has stepped up to take on the role of Minnesota's Next Best Thing in hip hop
7. Is/Is – III (Album Review)
This record gets better and better every time I hear it
8. Orchard Thief – Sensational Living (Album Review)
Sam Molstad's one-man project is starting to turn some heads and rightfully so
9. Bird Sounds – New EP (EP Review)
These guys do grunge, punk, and garage rock really well together
10. Magic Castles – ST (Album Review)
An excellent collection of psychedelic rock
Kyle (@soalce)
1. Now, Now – Threads
2. Bloodnstuff – Bloodnstuff
3. The Honeydogs – What Comes After
4. The Pines – Dark So Gold
5. MaLLY & The Sundance Kid – The Last Great…  (Album Review)