Ketamines: Spaced Out Review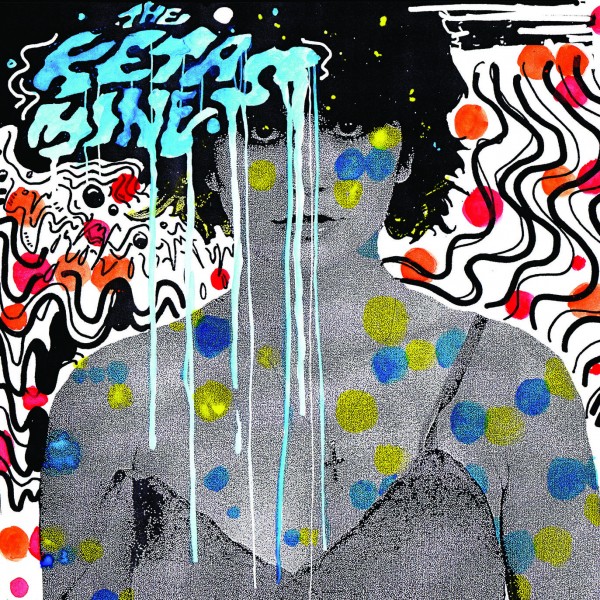 I had two initial reasons for picking up the new LP Spaced Out from Calgary, Alberta based band Ketamines.  The first, less serious reason, was that their band name reminded me of one of my favorite "ironic" T-shirts of all time.  The shirt read "I am high on life…and by life I mean Ketamine." Stupid, yes, but for whatever reason it stuck with me. The other, more pertinent reason was that the record was distributed through Southpaw Records. I was already buying the new Outer Minds record, so I decided to add this other new record to my shopping cart, as music nerds like myself are known to do.  While my motives for checking out the LP gave no reason to believe that the record would be good, my blind purchase turned out to be a successful choice.
I pretty safely assumed that the record would be of the hazy garage type from my minimal experience hearing about the band and the label they were on, but knew from experience that doesn't guarantee that it will be good.  Ketamines not only proved to be a solid release, but ventures into the weird nooks and crannies of pysch-garage that help to make it stand out from the crowd.  There are moments of garage rock mediocrity, like the power chords and cow bells "meh"-ness of "Teenage Rebellion Time," but most of the record is a scintillating kaleidoscope of genres. The spectrum runs from the thick molasses groove of "1 yr" to the underwater punk ballad "Skin Trade," with each song sending the listener down a different rabbit hole. There are a few songs that walk the tightrope of being generic, like "Kill Me Now," "Evil Intentions" and "Spaced Out," but the band find a way to wrap layers of fuzz around their 3 chord rock.  "Midnight Dawn" sounds like it could have been off the underrated 2011 LP from UV Race, and the band even prove adapt at bringing to life a surf-garage instrumental "No Grand Design."
While my two reasons for purchasing the record (a random T-shirt advocating drug use and a shared label with a band I like) may have seemed random, but turned out to be decent reference points for the record.  Like Outer Minds (and other bands released by Southpaw Records), Spaced Out is steeped in garage rock and wrapped in a blanket of old school pysch rock.  As for the T-shirt, the people who thought it would be funny to make that shirt probably think on the same wavelengths as the people who name their band after the drug, which manifests itself in the weird and eclectic left turns that pop up all over the record.  Spaced Out has moments of unbridled weirdness mixed with some more straightforward material, with the end result being a solid record that, no matter why you pick it up, should give you something to like.
See the band tonight at the Turf tonight as part of the Chicago Blackout Fest Kick-Off Party with Teledrome, COZY, Teenage Strangler