Soundset Preview (with Get Cryphy Mix)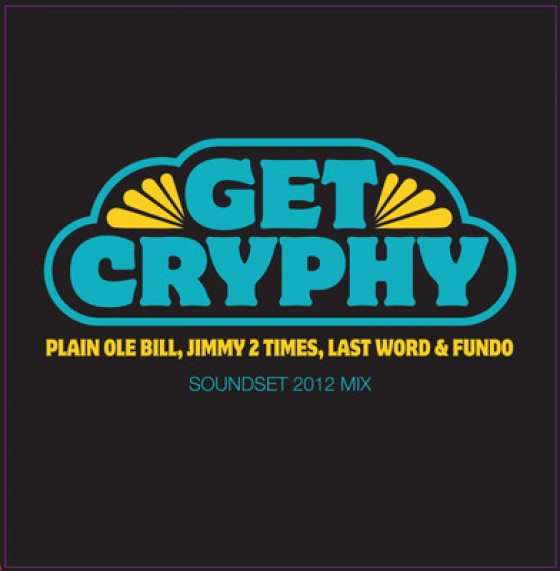 A strong contingent of the Reviler crew will be embarking to the far off lands of Shakopee this Sunday to soak in the Minnesota hip hop behemoth Soundset. It will be the first time I personally have made the trek, so in addition to some photos to start next week you will have my thoughts on how it all went down. I have missed the last four years for a variety of reasons, ranging from being out of town to apathy to disdain for standing in a gigantic crowd to mostly see bands I have seen before, but the excuses ran dry this year. Below are a list of some of the things I am excited about and my expectations for the all day fest. Below that is a solid Get Cryphy mix that will get your head in the right space for the show on Sunday with a solid hour of jams from the artists performing. Check back early next week to see how it went. If you are going, stop by and say hi. We are the nerdy white kids trying to look cool…I am sure that will narrow it down.
Can't Miss
Big K.R.I.T- Probably the #1 reason I took the plunge this year. K.R.I.T has been a favorite of mine for a while and he is one of two artists I will not miss on Sunday.
Ghostface & Raekwon- If Ghostface isn't my favorite MC of all time, he is in the top 3. I sometimes think I have skipped his live show when he has came through in the past because I am afraid of being let down. The reality is that even if Ghostface and Raekwon sit in folding chairs and spit out their songs it will still be amazing.
Audio Perm- It has been awesome seeing this crew get bigger and bigger and I am excited to see their high energy set again in front of a giant crowd. Well deserved props and a good chance to see the next wave of MPLS standard bearers if you haven't seen them before.
The Hosts- Brother Ali and MaLLy will be running the show, and I hope that means they drop in a few of their own cuts, because they are two of the most talented MC's in the scene with a great new LP (MaLLy) and a highly anticipated one (Ali).
Next Level
P.O.S- I have heard good things about P.O.S's forthcoming LP and I am very excited to hear the new cuts on a nice sunny day with a few thousand close friends. Plus his live set is always blistering and not to be missed, especially with a big and friendly crowd like Soundset.
Danny Brown- I have been on the fence about Danny Brown since the hype train left the station, so this is his chance to win me over. I think his weird and smoked out rhymes will either connect in a deep way or drift by in a haze.
Aesop Rock- I honestly can't remember if I have seen Aesop Rock before (was he at the Rhymesayers 10 year anniversary show?), but if I did I don't remember. I have always liked his work and I am going to make a point to see, and remember, his set on Sunday.
I Self Divine/Villa Rosa/The Tribe & Big Cats/Astronautalis- They aren't releasing set times until the day of, but I hope I can see these groups, who represent some of my favorite local groups/artists.
The Rest
The Headliners- Atmosphere I have seen plenty of times and, while always being good, won't be my first priority of the day. I haven't been won over by either Kendrick Lamar or Lupe Fiasco, but I am seem to be in the minority in regards to that. I am sure I will catch at least part of their sets and we will see if they can win over this skeptic.
Greives and Budo/Action Bronson/Tomorrow Genius- All groups that have come recommended from various people who I haven't had a chance to check out. Hopefully this will be rectified this weekend.
The Others- A good chunk of the rest of the artists I either haven't heard of or are artists/groups who haven't made a strong impression on me. This is the fun part of festivals like this as you can really be exposed to a lot of music you otherwise would not and you have the chance to find groups that otherwise would have slipped under the radar. If you are going to Soundset, who isn't to be missed?
More info, plus tix and updates on the lineup, can be found at the Soundset website.