RZA: Man With the Iron Fist Soundtrack Review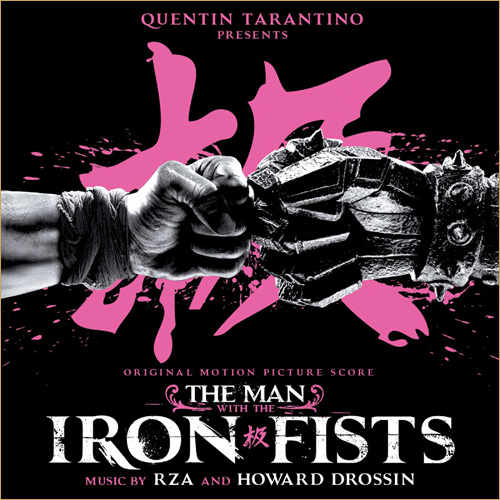 We as a public can sit and beg for some new Wu-Tang shit on the daily. Seems like everywhere you go, you cannot keep the Wu-Tang Clan nor any of its members out of your mouth, but obviously much has been talked about regarding the RZA's directorial and writing debut, The Man With The Iron Fists. Regardless as to what Wu projects this may spark off, one thing can be said about the respective soundtrack in that, it's definitely a step up from its predecessor soundtrack for Ghost Dog: Way of the Samurai.
One thing someone might recognize is the amount of star power packed in the soundtrack, and the tracks that they provide for the soundtrack. For example, The Black Keys and RZA team up for the bluesy and dirty "Baddest Man Alive," whereas M.O.P, Ghostface Killah and Pharoahe Monch team up for a monstrous rap attack on "Black Out" with Ghost and Phaorahe delivering the strongest performances. Elsewhere, you have Kanye West delivering his tune, "White Dress", which is more or less a lite-version of "New Day" from Watch The Throne but also taking its cues from the subtleties in the autotuned sample, but then you get another monstrous Wu collab with Kool G Rap on "Rivers of Blood", which is a stark track with all around wonderfully delivered performances, and you also get Method Man, Street Life and Freddie Gibbs giving another dope tune in the form of "Built For This," whereas on "Tick Tock" you get Raekwon, Pusha T, Joell Ortiz and Danny Brown (!) delivering yet again another stellar performance.
If there's only one thing to complain about, its the rehash of " Forgot To Be Your Lover" by The Revelations & Tre Williams, and Idle Warship's rehashing of Jay-Z's line in "Sex As A Weapon." Thankfully the project quickly recovers in delivering the finest and strongest case for a new Wu-Tang project in "Six Directions of Boxing" where almost every Wu member delivers the performance of a lifetime, and it almost sounds like it could've easily found a home on 8 Diagrams. Overall, its a stellar soundtrack with very little in the way of faults, and make for a great accompaniment to the film. Chalk up another win for The RZA.
—Ali Elabbady (Background Noise Crew, Egypto Knuckles)