Flashback Friday: Andrzej Korzyński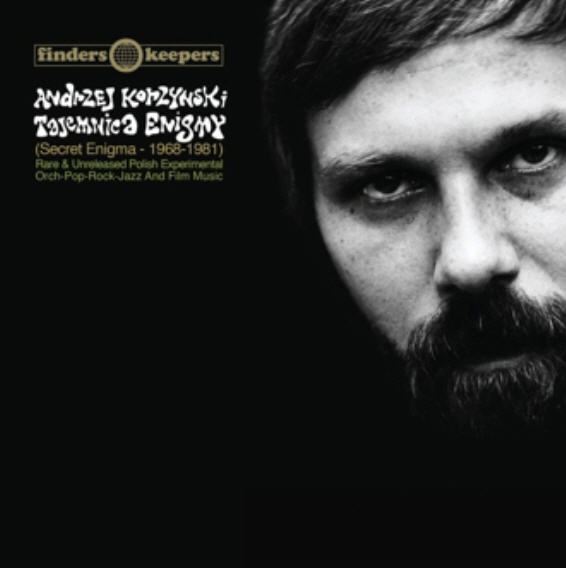 If you had asked me a month ago who Andrzej Korzyński was, I wouldn't have been able to tell you. However, thanks to Finders Keepers (British record label that cultivates compilations/re-reissues of "lost" music) I am now a fan.  F/E has compiled and released two collections of the avant garde Polish composer's work: the original soundtrack to 1981 horror film Possession last summer, as well as a compilation of rare and unreleased works under the title Secret Enigma this Fall.  The wealth of material now available not only underscores Korzyński's talent, but also the fact that there still seems to be vast amounts of forgotten recordings in the world that deserve fresh listens (and thanks to labels like Finders, as well as many others, this is exponentially more possible).
Andrzej Korzyński is a Polish composer who was mainly active between the sixties and eighties, soundtracking a number of films, TV shows, sound libraries and radio spots.  He experimented with jazz, psychedelic rock, classical music, noise, and many other experimental modalities, eventually becoming one of the leading lights of Polish New Wave cinema (working with several other high profile guys named Andrzej, namely Zuławski and Wajda, two of the biggest names in Polish film history).
And listening to Secret Enimga, one can get a sense of the breadth of Korzyński's work.  The compilation contains a dizzing array of style and compositions – from the Blaxploitation funk of "La Grabuge (Pop Theme)" to the electronic noise blasts of "Trying to Catch a Fly."  In between you have the likes of mind-blowing jazz/symphonic punch "Agent No. 1," bizarro-world Bond themes "Tajemnica Enigmy," and "W Insyucie," and the wistful beauty of "Losy OST (Mid-Guitar Theme)," not to mention many more.  It's a shame that the material has been kept underwraps or forgotten about for so long (partly due to the Cold War's "Iron Curtain") but thankfully the time has finally come for Korzyński to once again be unleashed on the world.   
     — Jon Behm
Pick up Secret Enigma today via Finders Keepers.