Back Catalog: STNNNG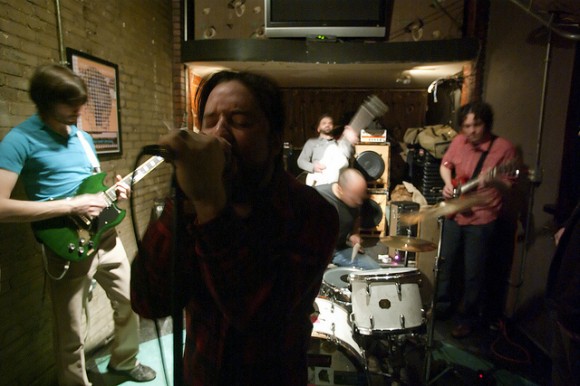 In honor of upcoming albums, Back Catalog takes a look back at a brief look at everything leading up to it. In this installment, Adam takes on his longtime local favorite with a little writeup of everything with a few personal stories and some photos from his archives.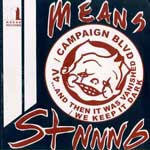 STNNNG/The Means split 7″ (2004) – The debut 7" (or in this case the split 7") seems to exist in most cases so that someone in the future can say "I really only liked their first 7 inch". STNNNG's debut is sort of a mixed bag, at least as much as you can say that about 2 songs). "I Held It For An Instant. I Knew It Was…And Then It Was Vanished" fits right alongside the material of the debut album that followed. Adam Burt and Nate Nelson's intertwining guitars dueling to the death and a bit of dynamics differs a bit from the other song "We Keep It Dark". "We Keep It Dark" is exactly what I remember of my first STNNNG show around this time. A seasick rhythm that rages with Arab On Radar-esque guitar sounds powers through not much more than a minute.
Track Recommendations: just listen to it, it's 2 songs long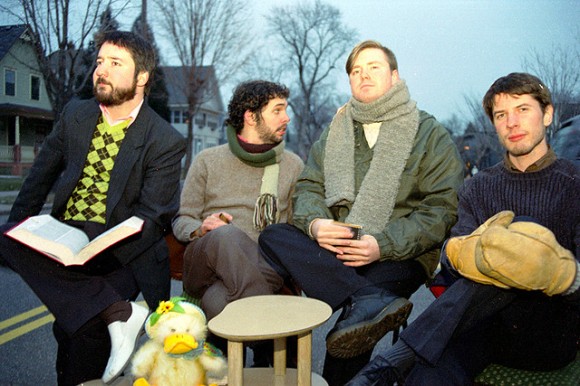 Dignified Sissy photo outtake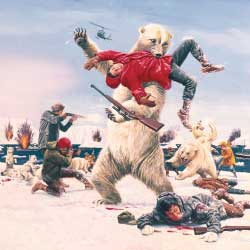 Dignified Sissy LP (2005) – The debut full length still holds a very special place to me at the very least reason that I took the band photo on the back cover on a freezing December night led us from backyard to middle of the street to the Midway Cub Foods parking lot. Even though bassist Jesse Kwakenat joined the band by the time of the record release show, Dignified Sissy has no bass player but really never lacks any sort of kick that the lack of bass might signify. Kicking off as intensely with "Topography Of Boils", it's Chris Besinger's ageing lounge singer tale "My Golden Oldie" that really gets thing firing with its intro of harsh guitar sounds. The real gem of the first side is "New National Anthem", a plea for America to realize its full potential of sinking as low as we can go. Listed album closer "Tom Loftus" (when in doubt name a song after the guy who's putting out your record) is a great final track which features Besinger's elaborate funeral demands over the band. Sneak in an unlisted skate punk anthem (vinyl only) and you've got yourself a great debut. I've taken on myself to ride around on Chris' back to this song at least twice to my hazy memory.
Track Recommendations: My Golden Oldie, New National Anthem, I Still Have My Fastball, Tom Loftus STNNNG – A Topography of Boils by ModernRadio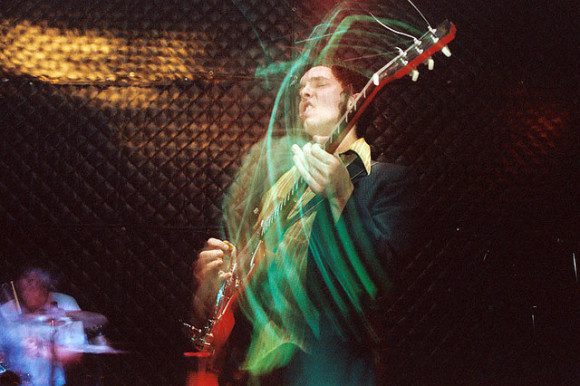 STNNNG live 2004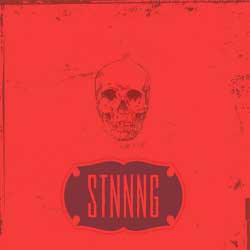 Fake Fake LP (2006) – Rock record logic dictates that any long slow burning song be placed at the very end or at least the middle of an album and you open with your loudest and/or catchiest song. The first thing I love about Fake Fake is the reversal of this. Fan favorite "Grand Island, Neb." takes the 6 minute repetition and drops it right there first thing on the record. The addition of Jesse Kwakenat on bass is definitely noticeable right away between leading some tracks ("Real Horror Show") to opening up for a little more guitar interplay. There's even a guest appearance on vocals in a few spots from Jill Weiss of now defunct Indianapolis punks Ari Ari. While "Grand Island, Neb." may have been the rest closer on a lot of records, "The Id Is A Dude" is as good as a record closer can get. If I'm going to play favorites and name my favorite STNNNG record at some point during this article, it's right here. Start with this one.
Track Recommendations: Grand Island, Neb., Dubbed Warehousing, Dead Sex, The Incidents Surrounding My Three Deaths, The Id Is A Dude STNNNG – Grand Island, Neb. by ModernRadio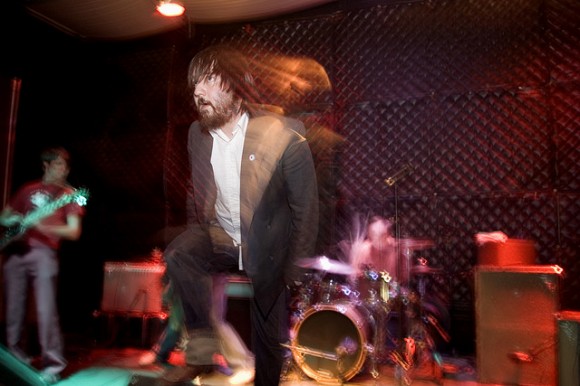 STNNNG live 2006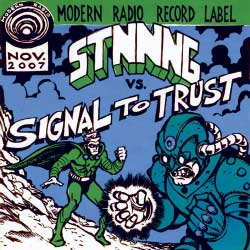 STNNNG/Signal To Trust split 7″ (2007) – Two local favorites covering each other's songs as a giveaway to 2007's annual lunch show. Signal take Fake Fake's "Dubbed Warehousing" down at least a few notches. There's a DVD of the previous year's post-lunch show show included in the record but due to it being from the night before I gave up drinking whiskey for 5 years, I can't really tell you about that part because I'm still afraid to watch it.
Track Recommendations: see last 7″ comment
 STNNNG's 200th show 2009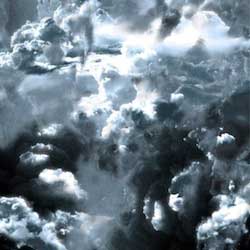 Smoke Of My Will LP (2010) – It was a 4 year absence between Fake Fake and Smoke Of My Will and at least one major change for the band. A couple of years after Fake Fake original drummer Jeremy Ward was replaced by Ben Ivascu (of Signal To Trust, Falcon Crest, Total Fucking Blood and every other band in town at one point or another). The 1 minute instrument opener "Cluster Drome" might give you the sense that thing are going to be way different here but fear not, "The Ugly Show" and "Howling Man" kick things back into the STNNNG you know and love. The dark twang of "Two Sick Friends" is as atmospheric as STNNNG has ever got and a pretty sharp contrast to a song like "New Black Hole" whos bassline follows that old seasick rhythm reminds me of the earliest of STNNNG songs. Smoke Of My Will definitely shows a band working constantly working some new ideas but keeping a solid grasp on their own sound. Somewhere around here STNNNG played my 30th birthday but I don't really remember for sure.
Track Recommendations: The Ugly Show, Two Sick Friends, Ladies & Gentlemen… We've Been Infected STNNNG – New Black Hole by ModernRadio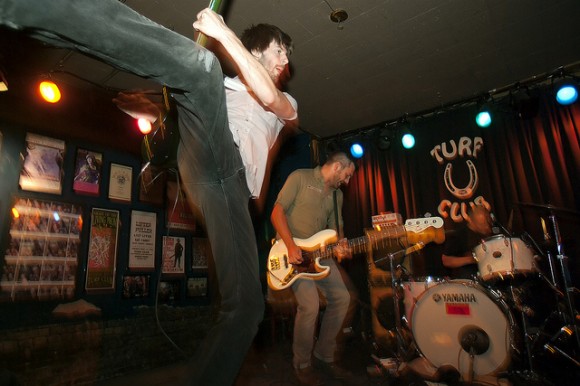 STNNNG live 2012
STNNNG take over the Midway of St. Paul tomorrow night (2/23) with a reunited Vampire Hands, The Vets, Signal To Trust; Chicago's Tight Phantomz; Omaha's one and only Robot Comic and locals Buildings, Weakwick, Gay Witch Abortion and Animal Lover. You'd be an idiot to miss this. Tickets still online at Ticketfly if you want to make sure you get in to everything. I promise not to get drunk and yell at the band.
Writer / photographer / Reviler co-founder