Gospel Gossip: Gospel Gossip Review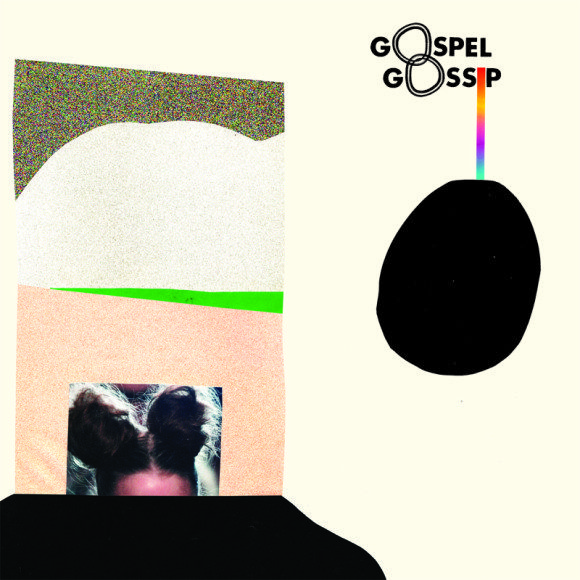 While it isn't quite 22 years and won't make the waves of m b v, the newly released self titled LP from Gospel Gossip is kind of a micro, localized version of the return-from-shoegaze-exile narrative. Like My Bloody Valentine, Gospel Gossip mix the gentle with the grimy (although GG tend much closer to the later), wrapping their melodies in layers of fuzz and vibrato. Last heard from in 2009 with their Drift EP–save for a 7″ that previewed this LP–Gospel Gossip are back in the speakers of music fans after too long of an absence, returning to form with a strong, dream inducing LP that is a logical extension of the sound the trio has been crafting since their 2008 debut.
Like m b v, Gospel Gossip is a record that sounds like it could have been made six months after their last release. Despite the long absence, the sound on Gospel Gossip isn't a dramatic twist from their previous work, in fact in many regards it isn't a twist at all. Sarah Nienaber still rides the sonic waves she creates on guitar with her cherubic vocals, tranquil yet affirming, while Justin Plank (Bass) and Ollie Moltaji (Drums) churn the songs forward in a hazy march. The general feeling on the album is one of droopy eyelids and lethargic glory. Previously released tracks "4th of July" and "Atlantic Blue" are as warm and expansive of sound as the band has created. On the woozy "On the Edge," Neinaber croons the title over and over, sounding both wistful and morose, while the guitar lines capture some of the space echo that was so prominent on producer Neil Weir's Pony Trash project. Other songs range from the gentle, meditative "Smaller" to the wobbly, driving "Dreamawake" and the weighty, rolling thunder of "Except You." There is a gloss throughout the record that helps cut through the fuzz, helping to create a record that comes close to fully realizing the sound the trio have been striving towards over the last six year.
While the music presses may not come to a grinding halt for Gospel Gossip as it did for m b v, it shouldn't be taken as a dig towards the former. Gospel Gossip have taken their time over their career, and that strategy has proven successful on all of their releases so far. Gospel Gossip is an album that is a long time coming and cements their sound, creating an album that is lush and enjoyable on the first spin yet really grows upon return visits. It is the most complete recording they have released yet and a reminder, after a few years in musical Sibera, of the powerful punch that Gospel Gossip have, and continue to bring, to the local music scene.