Listen: New tracks from Moonstone & Holographic Sands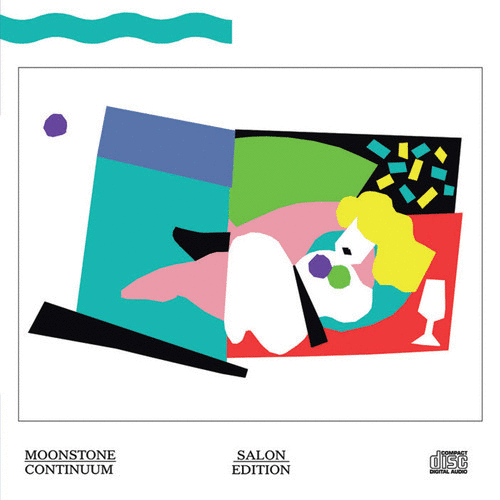 (No, before you ask, these two bands have nothing in common save for being from Minneapolis and having new albums coming out this week on great Minnesota labels.)

Moonstone Continuum are releasing their second LP Salon Edition on the Totally Gross National Product label this week after casting a spell on the crowd this weekend at the Totally Gross National Party. As you can gather from the silky "Smooth Operator" below, there new record continues where their first left off with some off-kilter but finely crafted pop music, this time venturing into synth driven yacht-rock. The spaced-out prog from their first release isn't totally abandoned, but the faux preaching is mostly pushed aside for whah'd out guitars, sexed-up keys and vocals that are shooting less for converting the masses and more for getting the masses to move this party to the bedroom.
Holographic Sands are releasing a new EP titled Water Bodies on the newer but equally great Forged Artifacts label. Listen below to the surfy-garage number "Take Off," which sounds like a less ominous Crystal Stilts or a more fleshed out Dodos. It is a youthful sounding track that mixes a twangy surf vibe with an emotionally transparent delivery. Its the kind of song that sounds breezy and nice on first listen but can open up to more layers on repeat spins.
You can buy the new Moonstone record HERE and you can get the Holographic Sands CD HERE. This is an excellent opportunity to support local bands and records labels, so do it.
[soundcloud url="http://api.soundcloud.com/tracks/109825836″ params="" width=" 100%" height="166″ iframe="true" /]
[soundcloud url="http://api.soundcloud.com/tracks/89922099″ params="" width=" 100%" height="166″ iframe="true" /]