Christopher Michael Jensen: CM Cool J Review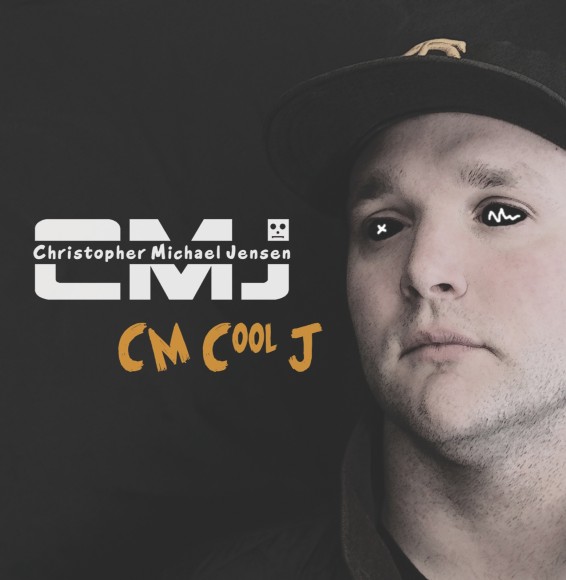 For many in the know with regards to the many collectives and crews here in Minneapolis, many also knew a lot about the Rapfam collective. Many are also aware of recent Rhymesayers acquisition Dem Atlas, who turned many a head with his Charle Brwn EP, but another person to rise out of that collective is Christopher Michael Jensen, or CMJ for short, if you prefer. Regardless of the name or abbreviation, he got his start with his debut mixtape Lyrical Combustion, and then proceeded to put out his debut album There's Meaning Underground. After two mixtapes, he finally releases to the world his sophomore effort, CM Cool J, a play on James Todd Smith's moniker.
Right off the bat, his rhyme structure is very much of an oft-kilter nature, you can catch musings on trying to make a name for himself on "Troubles of a 20something," or the glitchy video-game kitsch of "Somewhere Outside." There are other spots where he tends to be a bit more abrasive and focused, such as on the speed-demon antics of "Hit 'em With the Rap," or the tiring two party antics of "Political Party." The true highlight comes when he teams up with Dem Atlas on "Psychosis," and another highlight strikes on the dark and murky "Move Like Ants," or the eerie breakbeat stylings of "Nightmare."
What's great about Chris is that with each release, he raps with a bit more confidence, and vocally he raps very conversationally, with almost a cynic twist, which definitely sets him apart. With each release, CMJ provides more context to match with the cynicism of where his life and music ambitions are, which give CM Cool J a lot more than meets the eye on the surface.
Christopher Michael Jensen, in conjunction with Breath of Life Apparel and From the Heart Chocolate, will also have a CD release party for CM Cool J on Thursday, May 22nd, at Honey Ginger Hop. CMJ will be performing the album in its entirety, and the night will also see performances from EJ, James Franken, and DJ Diatonic. Tickets will be $5 at the door on the day of the event, and this will be an 18+ show.

– Review by Ali Elabbady (@egyptoknuckles, Background Noise Crew)