Live Thoughts: Chris Forsyth and the Solar Motel Band + American Cream at the 7th Street Entry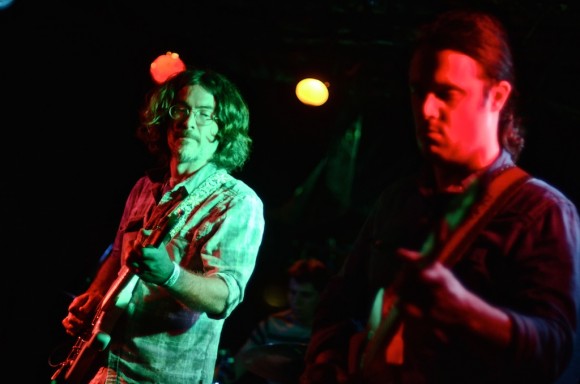 For a show where nary a word was spoken outside of thanking the crowd for their support between songs, Monday night was a pretty powerful evening of music at the 7th Street Entry.
Chris Forsyth and his crack Solar Motel Band capped the night with an interstellar journey through tracks from the outstanding Solar Motel LP and new songs from a future LP that is dropping this fall. As Forsyth quipped, the last LP birthed this band, and now this band will birth a LP later this year. The new songs meshed well with the fiery Solar Motel material, all epic arrangements and dueling guitars barreling toward pysch-rock nirvana on a bed of incessant rhythms. The four-piece didn't have many bells and whistles (outside of the guitar players pedal boards), but really created an overwhelming sound that filled up the Entry. If you missed Solar Motel last year, do yourself a favor and check it out, and when they swing back through town next time, make sure to catch their great live show.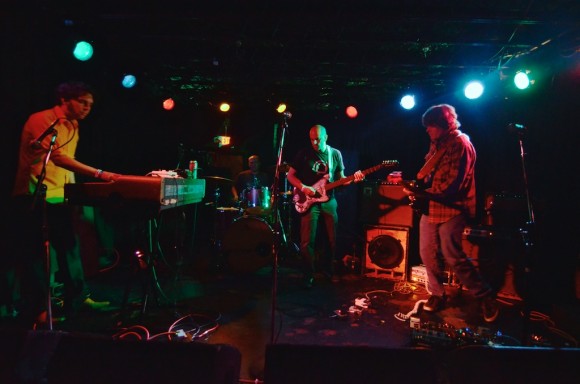 Opening were two locals, first solo acoustic/drone artist Steve Palmer and then a new iteration of American Cream. Palmer started off the night with a strong, hypnotic set that apparently was one of his first few live shows ever. It was a strong set and Palmer is definitely someone to keep an eye on. American Cream came with a new lineup one night after opening for Dengue Fever, with Mike from the Blind Shake, Josh from Flavor Crystals, and Ben from STNNNG/Polica/Marijuana Deathsquads sitting in with band mainstay Nate. Forgoing the songs that make up the outstanding Nathan LP, the band launched into a couple suites of smoking pysch-kraut grooves that were the highlight of the night. They were jamming, but it was lazer focused and as powerful as a hurricane. While I love the songs on the record, I'd love to see this formation (or other variations) again kicking it into high gear as it was one of the most incendiary sets I've seen in a while.