Morality Crisis "Surrounded By Dweebs" + Show Tonight!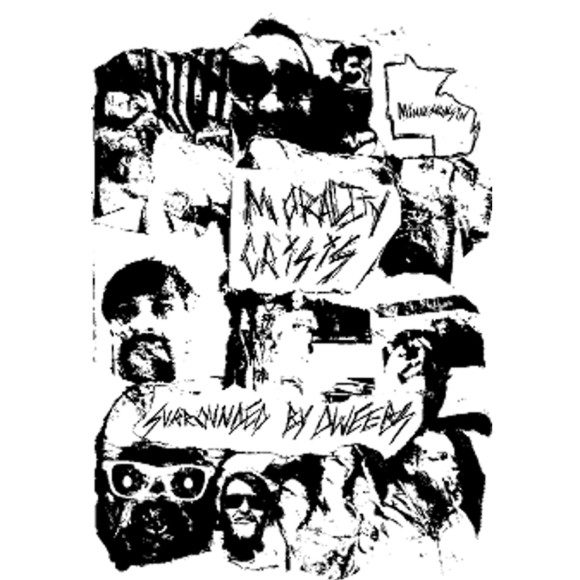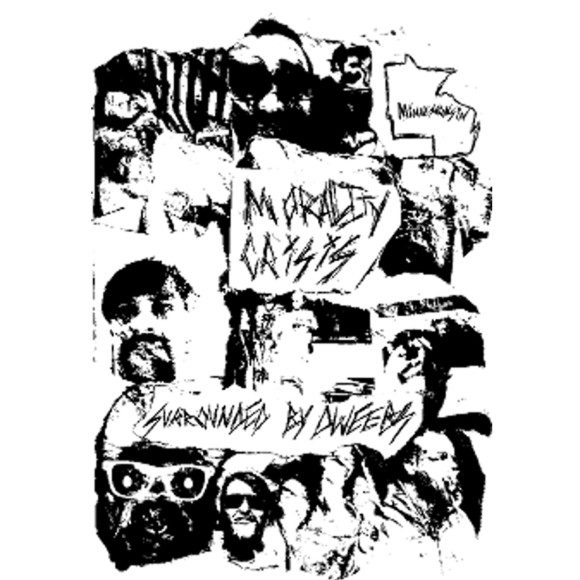 I'll admit here that we here don't cover enough metal and it's about time things changed. Morality Crisis' last release was 2013's excellent Boats record so it's due time we got something new from them. Surrounded by Dweebs is the new EP from the band that covers a lot of ground over 2 songs clocking in at a total off 11 minutes. Starting off with a couple minutes of almost jazzy post-hardcore, things kick in hard to some serious fist-pumping head banging metal riffage that never really lets up from there to the end of the very short but dense run time of the tape. The range is tightly run from some classic metal riffage to the the later half of the tape that throws in some serious 2000s Cave In/Red Scare post-hardcore vibes to the mix. Surrounded by Dweebs is 11 minutes of twisting fury that shows a firm grasp of how to meld a unique blend of metal styles into a well focused package. The band opens tonight for Brooklyn's Mutilation Rites who you probably don't want to miss either.
-Adam
Morality Crisis opens up tonight for Mutilation Rites at the Triple Rock with Gar and Hive (3/5/15) and will be touring the east coast next month. "Surrounded By Dweebs" is available for order on the band's Bandcamp.
Writer / photographer / Reviler co-founder