Cannibal Ox: Blade of Ronin Review (Three Takes)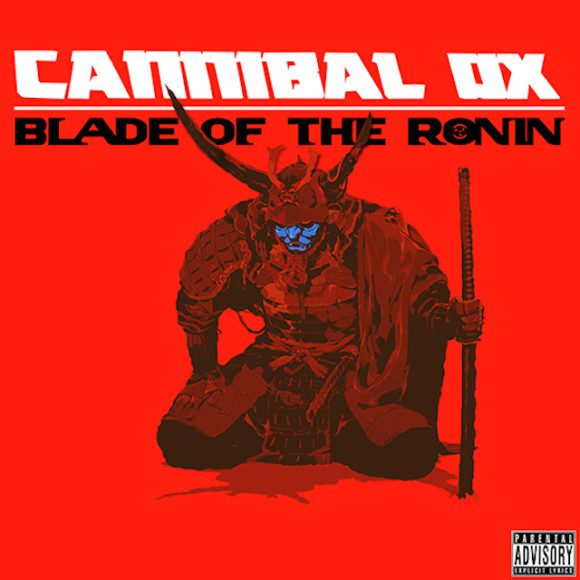 It can be difficult to gain a balanced perspective on an album after reading a single summary of the music. Bias can tilt a review, as can personal taste, history and just about everything else that is unique to the person writing it. So in an effort to offer an expanded perspective in such a medium, here are three reactions, three impressions, three takes on Blade of Ronin by Cannibal Ox.

Jon, Reviler
72/100
One sure way of avoiding the dreaded sophomore record (after a certified "masterpiece")? Never release another album. Or wait so long to release one that you've basically painted yourself into a corner where the only two exits are "too little, too late" or "triumphant return to form." Blade of the Ronin certainly isn't the latter. But just because it's too little, too late doesn't necessarily make it all bad. Blade of the Ronin, if released in 2004 would have been a "not great but decent enough" follow up (A Wu Tang Forever if you will). Released in 2015 though it can't really be much more than a disappointment. Bill Cosmiq actually does some admirable production here and there but he's no El P. And the lyrical misses might have been forgivable in younger rappers but not so for guys who have now been around this long. Still, are flashes of greatness here and there – enough to make Blade not a complete waste of time – especially if you've been holding your breath for the past 14 years.
[soundcloud url="https://api.soundcloud.com/tracks/188318822″ params="color=ff5500&auto_play=false&hide_related=false&show_comments=true&show_user=true&show_reposts=false" width="100%" height="166″ iframe="true" /]
Ali, @egyptoknuckles
80/100
In fourteen years time, we've gotten new solo material from both Vast Aire and Vordul Mega, but for those who sought a proper follow up to The Cold Vein, a debut that became the group's introduction to the world, weaving one of the most celebrated albums that gave a vivid depiction of the underbelly of NY since Nas's "Illmatic." With Blade of the Ronin, both Vordul and Vast view the portraiture through a different lens, and give a lot more contextualization as storytellers. Many were weary when they saw El-P wouldn't be a part of the group's production credits, however producer Bill Soniq gives it his all, being able to match the stories that Vordul and Vast provide with a soundscape that is still apocalyptic yet ethereal, especially on such tunes as "Opposite of Desolate," while soul is stretched into a sinister texture on "Psalm 82." However, Black Milk provides the standout on "Blade: The Art of the Ox" with pitched up soul and strummed up guitars, while The Artifacts (!) and U-God provide awesome assists. Overall, Blade of the Ronin is more a continuation of The Cold Vein, rather than a direct predecessor to it, and while its a far cry, it's still a rather welcoming listen nonetheless.
[soundcloud url="https://api.soundcloud.com/tracks/192873820″ params="color=ff5500&auto_play=false&hide_related=false&show_comments=true&show_user=true&show_reposts=false" width="100%" height="166″ iframe="true" /]
Adam, Reviler
75/100
Can you follow up a classic over a decade later? More importantly, can you follow up a classic with an essential part missing? 2001's The Cold Vein was an interesting entry in early 2000s underground hip-hop. El-P's futuristic robot funk beats served as a backdrop to Vordul Mega and Vast Aire's unique flows. The pair split not long after and besides an EP a few years ago, we haven't seen a proper full length follow up from the two until now.
Producer Bill Musiq does his best to create the proper mood, channeling some serious sci-fi vibes and even duplicating The Cold Vein's drum machine sounds. The instrumental opener "Cipher Unknown" sets this up pretty well before the real opener "Opposite of Desolate". Throughout the album Vordul Mega seems a bit subdued, after multiple listens I can't really remember any key rhymes from him. Vast Aire seems to get a little more time on the mic and his voice and cadence are a little more memorable. There's a number of guest stars sprinkled throughout the record but overall everyone blends in pretty well. Black Milk's soul beat from "Blade: Art Of The Ox" stands great on its own but sticks out a bit in being the one track not produced by Bill Musiq.
It's impossible to me to evaluate this record without The Cold Vein hanging over it in my mind. Is Blade Of Ronin a good album? Absolutely, but it's going to be impossible for me to listen and not hear what I think it's missing.