Antony and the Johnsons: Thank You For Your Love EP Review (Four Takes)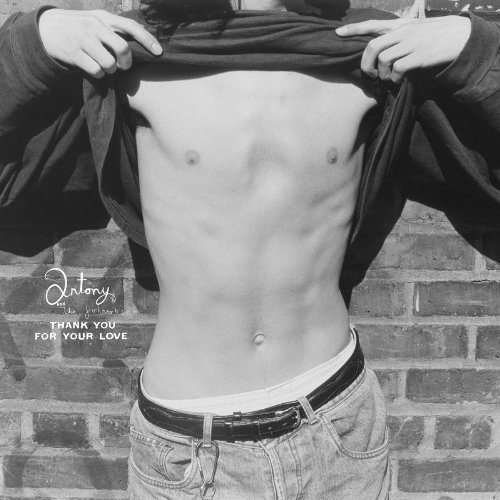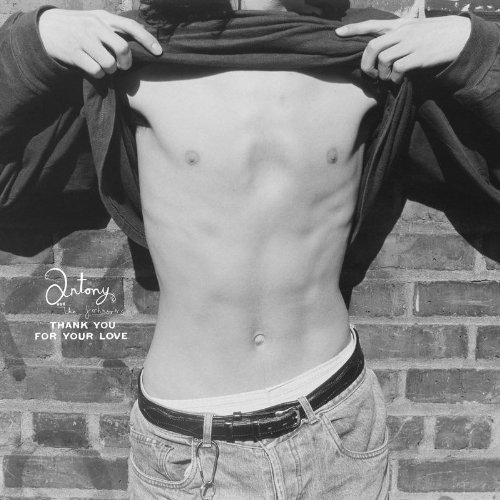 It can be difficult to gain a balanced perspective on an album after reading a single summary of the music. Bias can tilt a review, as can personal taste, history and just about everything else that is unique to the person writing it. So in an effort to offer an expanded perspective in such a medium, here are four reactions, four impressions, Four Takes on Thank You For Your Love by Antony and the Johnsons.

Jon Behm (Reviler)
70/100
I almost had a revelation the morning I first listened to Antony and the Johnson's new EP on my way to work.  The first strains of music I heard where fast, electronic, danceable instrumentals – stuff unlike anything I had ever heard from the emotive songwriter (save for his Hercules and Love Affair work).   "This is amazing," I thought, "Antony's finally branching out again and trying a new style." 
The trouble is, I was wrong.  I didn't realize the radio was still on and while my ipod played away silently, what was playing out my car speakers was Radio K's Rock and Roll Over.  Flipping to the right channel I finally located Thank You For Your Love –delicate strains of somewhat baroque pop depression sung in a fluttery male soprano – Antony and the Johnsons, undoubtedly.  And I am afraid to say that initial disappointment colored the rest of my listening experience.  There is something so familiar, so unmistakable about the band's sound that renders it at first novel, but monotonous upon repeat listens. While I like Hegarty and his band I just don't feel like Thank You represents any territory that the band hasn't already worn to death.  It is pretty, it is sad, it's a must have for hardcore Antony fans.  As for me though I eagerly await the next time Hegarty tries something a little outside his comfort zone. 

William Freed (Dada Trash Collage)
70/100 
While listening through the 5 songs on "Thank You For Your Love",  I found myself gravitating twards the emotional honesty of the record, as if the hollowed vocals of Antony Hegarty were a constant reminder that public personas can still be a simple amplification of something real.  The problem with a record like "Thank You For Your Love", is the simple fact that great records are rarely built on emotion alone.  While Antony's stellar vocals draw you into the heart and mind of another human being,  the musical arrangments of the songs rarely keep your attention as your thoughts wander.
Sections, like the second half of album opener and title track "Thank You For Your Love", make it painfully obvious that there is a lack of substance present when Antony's vocals don't take the lead.  I often wondered if the musical aspect of the recordings wouldn't have been more interesting had the songs been recorded as solo performances.
Easily the most surprising track on the record for me was the album's closer, a cover of John Lennon's "Imagine".  Antony somehow manages to create a refreshing take on a song that we've heard a million different ways. When I hear John Lennon sing "Imagine", I hear a man trying to convince the ignorant masses to embrace the concept of common sense.  Antony's version however, resonates with the true emotion of a man greatly impacted by that ignorance, and the simple accoustic guitar/vocal arrangment keeps the listeners focus where it belongs.  All in all, the songwriting on "Thank You For Your Love" never dissapoints.  Sadley, it is the production that allows these recordings to be easily forgotten,  making "Thank You For Your Love" an unlikely choice while flipping through your record collection.

Jon Schober (Radio K)
10/100
 I earnestly believe you need to be in a specific mood to listen to Antony and the Johnsons. Needless to say, starting classes again and the level of stress which comes with that and multiple jobs does not fare well against the quivering of that voice. I've never liked Antony unless it was lent to collaborations with artists such as Bjork, Hercules and Love Affair, or Nico Muhly; at least then these other musicians could slightly cover up the dissonance that those vocals provide on a constant basis.
      While he supplies a level of mastery to these other projects, his own band is ridiculously boring, a harsh statement to make in the midst of nearly universal critical acclaim. And maybe that's what blows my mind: I can't understand what is so appealing about any music that comes out of this band. While I would be pressed to say there is a certain level of melodic beauty going on here, I can't even lie about that. This EP is so sparse it feels like Antony Hegarty is singing by himself, to himself, and without anything to accompany him, making this a terribly long listening journey even with only five songs.
      The only redeeming quality here is "Thank You For Your Love." It's the one song that feels like there is some substance (not to mention instruments) to frame Antony's words in. Fittingly so, it is the title track from their next album Swanlights. Let's home their style only evolves from this one, because from there it goes downhill, including two frightening renditions of John Lennon's "Imagine" and Bob Dylan's "Pressing On."
      Also to note, looking at their album artwork is always slightly disturbing- this is no different. With a nipple on the back cover staring you in the face and a dead animal in the inside, this becomes another depressing as hell work to get through. 

Josh (Reviler)
58/100
Anything as eccentric and arty as the music of Antony and the Johnson's is bound to divide opinion. For me, the divide comes in the form of the groups exciting entrance into the scene to the point now where I had trouble finding interest to listen to their short new EP more than a few times. For the groups debut record, I was enchanted with Antony's androgynous vocals and the simple yet mournful music on songs like "Fistful of Love" and "I Hope Theres Someone." In the subsequent years, the shine has worn off a little and I kind of let their last album just graze past me without it making a strong impression either way. I didn't have that opportunity to ignore the group with their latest EP, titled Thank You For Your Love, as I needed to listen to the five song EP to review it. The songs haven't changed a ton, but whatever it was the grabbed me with the first release doesn't seem to be present on the latest record. The record ranges from the simple, horn filled title track to the not as horrible as it could be cover of John Lennon's "Imagine" over its short lifespan, but it never seems to pick up steam. Listening to it late at night the first few times did little more than lull me closer to my impending sleep. The spine tingling beauty I first saw from the band somehow has been reduced to background music on Thank You For Your Love, which is a shame.