Review: The surprisingly bright electronic landscapes of Jam City's new Dream a Garden LP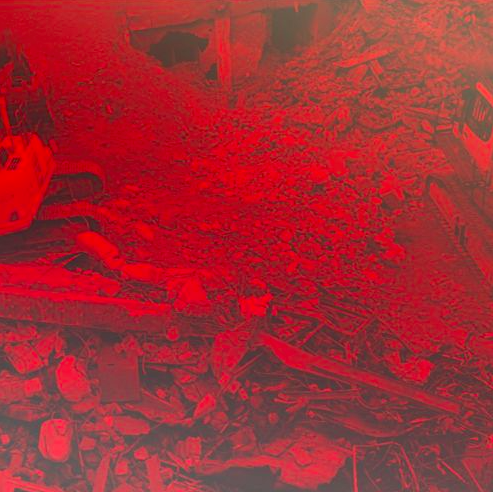 Jam City (nee Jack Latham) burst onto the scene a few years back with the sleek, dark and dystopian electronic music of Classical Curves. The sound on the album was all-encompassing, wrapping the listener in a two-ton blanket of synthesized dread. It was such a dreary, claustrophinc experience that the snarling dogs barking during one song almost lightened the mood. Anyone expecting more gloom and doom on the follow up to Classical Curves will be in for a bit of a surprise, as his Dream a Garden LP is almost buoyant in comparison, with its lush melodies and sampled vocals that border on the chill wave and dream pop genres, while still showcasing his considerable production talent.
Like Classical Curves, Dream a Garden finds the London producer releasing his music on Night Slugs, but otherwise there are lots of differences between the two projects. The staticky drums that start the album could give the impression of a bleak, Classical Curves like landscape, but the warm synth sounds break through the cracks, and ramp up towards the spacious songs that follow. Songs like "Unhappy" wade dangerously close to the chill wave genre, while songs like "Today" have a spirit and sheen that practically glow compared with previous works. This isn't to say that it is a particularly happy album, as most of the lyrics are pretty dark and morose, but it certainly has a different vibe than his last LP.
From the fleshed-out, sun-breaking-through-the-fog-at-dawn production of "Damage" to the snapping, process beat of "Crisis," everything feels bigger and more full of emotion on Dream a Garden. There are moments of reservation and darkness, like "Black Friday", but they are balanced out by the optimistic hisses and beeps of album closer "Proud," which has a solitary beat that sounds like a EKG showcasing that the heart of the track is still hanging on to life.
This is an album that will offer different experiences depending on your history with Jam City. If you haven't ventured into Classical Curves, you may see this as a solid electronic pop album that leans towards shadowy and melodramatic. If you were familiar with his last LP, this album is an interesting left turn that finds Latham expanding his sound in a very profound way. No matter where you are coming from, Dream a Garden is a great album of escapist, well-produced electronic music that stands on its own two feet.
[soundcloud url="https://api.soundcloud.com/tracks/195162848″ params="color=ff5500&auto_play=false&hide_related=false&show_comments=true&show_user=true&show_reposts=false" width="100%" height="166″ iframe="true" /]
[soundcloud url="https://api.soundcloud.com/tracks/185551239″ params="color=ff5500&auto_play=false&hide_related=false&show_comments=true&show_user=true&show_reposts=false" width="100%" height="166″ iframe="true" /]