Review: Beach House — Depression Cherry (Four Takes)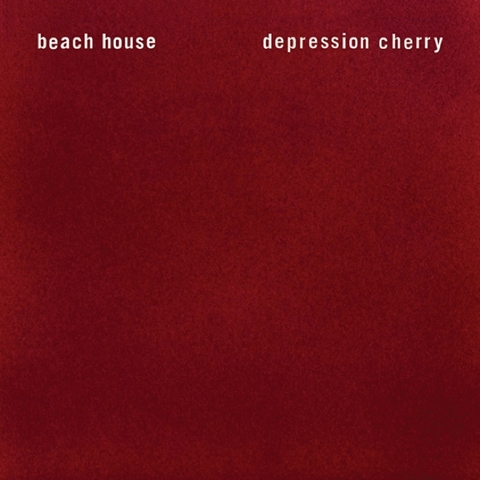 It can be difficult to gain a balanced perspective on an album after reading a single summary of the music. Bias can tilt a review, as can personal taste, history and just about everything else that is unique to the person writing it. So in an effort to offer an expanded perspective in such a medium, here are four reactions, four impressions, four takes on Depression Cherry by Beach House.

Jon Jon Scott, @Soundverite1
80/100
Since their breakout moment with 2010's Teen Dream, Beach House has solidified its position as everyone's favorite dreamy band. They managed to follow-up this modern classic with 2012's equally beautiful Bloom. Now, Baltimore's Victoria Legrand and Alex Scally return with their fifth album, Cherry Depression. Beach House is definitely consistent, they work in very measured terms, with understated guitars flushed in synths. I heard the record for the first time while in Cape Town, South Africa as I was sitting on an beautiful beach overlooking the Atlantic; location means everything and Beach House does sound good on the beach. As I was staring into the wonderful sunset with a bottle of wine, it sounded calming, adding to a feeling of escape from the world and all its complications.
Depression Cherry keeps everything slow and sprawling like all of their records. The opening track "Levitation" sounds exactly like every Beach House song that you love. The rush of guitars on "Strut" throws a minor curve ball. On "Space Song" Legrand pleads that she is right there with you, even from a distance "It was late at night you held on tonight….somewhere in these eyes, I'm on your side". "Beauty Love" opens lovely, with pretty strumming guitars full of gorgeous melodies yet disjointed. "10:37" is cool, if incomplete and "PPP" works just like the "Levitation", its feels like you've heard it and enjoy it still; it's also rather long and wandering. The weeping "Wildflower" is hypnotic and brooding before closing out with cascading elegance of "Bluebird" and the lush "Days Of Candy". There feels like something is missing, a knock-out punch, and epic moment perhaps, almost vague or maybe this is just fine.
There's no new ground broken here, which is just fine. They seem to coast along on the expectations that whatever they do will be grand. Beach House works as a comforter, you seem to think they actually understand your broken moments, the time when no one hears your cries.
Ben Zientara
There are certain universal natural rules that exist with no exceptions. The sun rises in the east and sets in the west, the moon controls the tides, and Beach House can't make a bad record. Counting Depression Cherry, they've now put out five full-lengths of gauzy, lambent torch songs, and none of them has even approached tiresome.
This incredible success has everything to do with two factors: they write good songs, and they perfectly capture what it is that was so great about mid-'80s to mid-'90s underground British shoegaze pop. The band simply knows how to get the sounds in there, and this record is no exception. The album is a perfect amalgamation of The Cocteau Twins and their 4AD labelmates Swallow—with a dash of My Bloody Valentine's wallowing in sound—but played through a post-slowcore filter.
The thing about this record is it's as eminently listenable as all the rest, but it doesn't have the one or two standout tracks that would help it transcend pure enjoyment and become some brilliant work of melodic genius. The closest the band comes is with the second song, "Sparks," which sounds like MBV covering Yo La Tengo, but suffers a bit from directionlessness and the distracting fact that the opening guitar notes very nearly share timbre and pitch with those of The Yeah Yeah Yeah's famous hit, "Y Control."
As far as originality goes, there isn't much new ground broken here, but there are some really nice moments. The clean slide guitar riff that snakes throughout PPP is a really nice callback to The Cocteaus, with just the right amount of chorus but without relying too heavily on the echo.
The final track, "Days of Candy" begins with another moment that stands apart—a literal chorus that has to contain at least 6 voices, singing a polyphonic interlude of "ahs" and "ohs" that gives way to Victoria Legrand doing her best Elizabeth Fraser cum Nico. It's a haunting moment, but given the band's oeuvre, it registers as but a blip in the continuum of very-very-goodness.
Ali Elabbady, @egypotknuckles
84/100
On "Depression Cherry," Beach House's fifth album, gone is the hazy reverb that clouded most of their work that provided the dreamy and sometimes pleasant aesthetics of their songwriting for a more straight forward mix that could be conjured as a flat feeling. However, with Victoria's vocals, it still doesn't lose any of the luster of their previous work or soundscape. It can be witnessed on such tracks as "10:37," "PPP," and the lead off cut "Levitation," where a little more percussion and groove find themselves in the patchwork of these instrumentals. Regardless of the rhythms and grooves that hit full force on Depression Cherry, the more straight forward engineering may turn off listeners who were fans of the dreamy, chillwave noted ambience, but the album's run time and their knack for punctuating atmosphere over ambience gives Depression Cherry more of an urgency than their past works, and makes for a rather intriguing listen.
Jon, Reviler
78/100
I have never heard a Beach House album that I flat out didn't like. For the most part though I couldn't really tell you which BH songs go with which albums, even though I have heard some a pretty fair number of times. There's a certain sameness to the band's sound that (at least for me) makes it a bit difficult to differentiate one single from another. And the more BH albums I hear, the more I am convinced that they are all essentially the same album. And at least the first half of Depression Cherry follows that same pattern: "Levitation," "Space Song," and "Beyond Love," are pretty much all the quintessential BH single. For me things start to get a bit more memorable by "PPP" in the record's latter half. While its not exactly a radical departure, the album's last four songs color outside the lines a bit more than usual. And they are good songs! In fact, most BH songs sound great even when they sound the same. Beach House's sound might be extremely consistent, but it's also a sound that I don't mind hearing again and again.