Introducing: The ambient noise drones of Raw Space (Show Tonight!)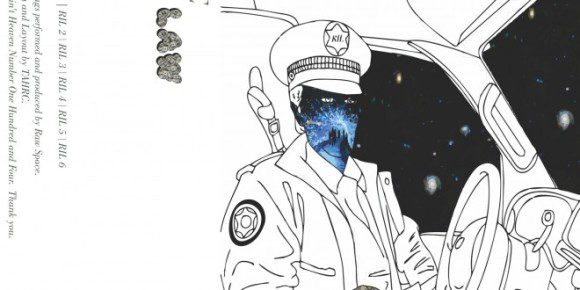 You might remember Raw Space mastermind Pete Biasi from his multitude of bands here in town throughout the 2000s and his current home of Duluth (Total Fucking Blood, Signal To Trust, Falcon Crest, Low Forms, etc.) but he's now releasing his first piece of solo work under his solo moniker. Through its six tracks, Raw Is Law ditches his usual instrument of the bass and replaces it with glitching electronics and lofi beats. Wavering between sometimes harsh, sometimes mellow and sometimes straight up catchy, Raw Is Law is a 30 minute electronic journey that stays interesting through its turns. Raw Space is on a first solo tour throughout the midwest and the tape is out on Wichita's excellent cassette based label This Ain't Heaven Recording Concern.
-Adam
Raw Space plays at the Eagles Club 34 tonight (12/2) with Wowsville, American Cream and Heaven On Howitzers. More info and RSVP here. Raw Is Law drops December 8th on This Ain't Heaven Recording Concern. 
Writer / photographer / Reviler co-founder