Listen to new EP from local lo-fi songwriter Chruth Fabian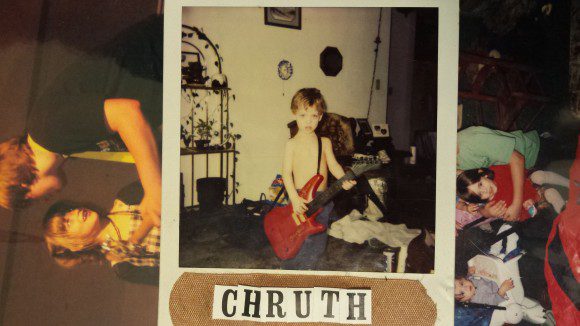 It's hard not to imagine a full band arrangement of the songs on Hungry for Chruth. Even after a few listens, this thought stays: Would it sound fuller than the bedroom loop production, or would it retain its simplicity? Chruth Fabian follows the precedent of artists like King Krule in this way. By the time Archy Marshall had full horns and jazz drumsets backing him up on 2013's 6 Feet Beneath the Moon, it still had the pothead flare from earlier recordings. The same could be said of Chruth Fabian. Hungry for Chruth has enough potential in character to spread itself out beyond what's before us.
In the meantime, we have these four songs. They're each based on little loops that build coolly over a few minutes. The finest is "Song for El Guincho," which sounds like its namesake. Caribbean guitar licks kick around a few moments before homemade kick and aux percussion beats fanfare the rest of the song. It's instrumental music that could play along to ants marching. Fabian is no master of tone, but the staccato section that enters in around two minutes once again makes me consider what the project could be with more musicians. Afterward is "Constant Brainstorm (Chruth's Theme)," which is another apt title. The swirling guitars are the equivalent of Fabian's ideas rolling around in the old noggin. This track also showcases the most talent. Fabian's fretboard work is a mixture of classical chops and sweeping, unconventional rhythms. By the time the backbeat cuts out on closer "Song for James Denzer," Fabian codas the EP with a pretty tag that beds all the riffs down.
Hungry for Chruth is romantic. It's lo-fi to a fault, but is steadfastly preoccupied with making a record anyway. The guitars brim with virtuosity, the titles are playful, and the arrangements quietly plead for a full band. Fabian didn't really mind that it was just himself making this music, though. Good on him. If there's this much creativity floating around, it's got to get out into the echelon somehow.
— Michael Cyrs, @mjcyrs