Tape Tuesday: George Clanton '100% Electronica'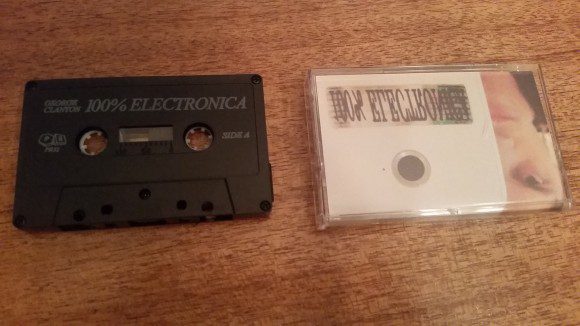 It seemed like a (very) small portion of the music universe fell deeply in love with George Clanton last year with his 100% Electronica LP, while a vast majority seemed to pay little mind. I fell closer to the latter then the former, but took a chance when I found he was releasing the record on a limited edition cassette recently (why, I don't know….). The tape is two sides of shimmering pop soundscapes that fit into the dreamy pop genre, the kind of music that feels ragged and lo-fi while still shooting for the stars. He has a knack for top-shelf melodies and polished production. He counters this will a dramatic shrugging of shoulders, a dragging of feet in the oh-so-cool way that bands like Toro y Moi and M83 have taken to the bank mixing low-key pop music with electronic flourishes. Some call is chill wave, some call it vaporware. Whatever you call it, I will say Clanton does it as well or better than almost any other version I've heard.
You can make your own decision on whether this is an unsung gem or flash in the pan by listening to the record below via the boring, old-fashioned method of streaming it on their bandcamp page.