Interview with Jo from The Florists / Stream their new EP 'No Costume' (Release show TONIGHT at the Triple Rock!)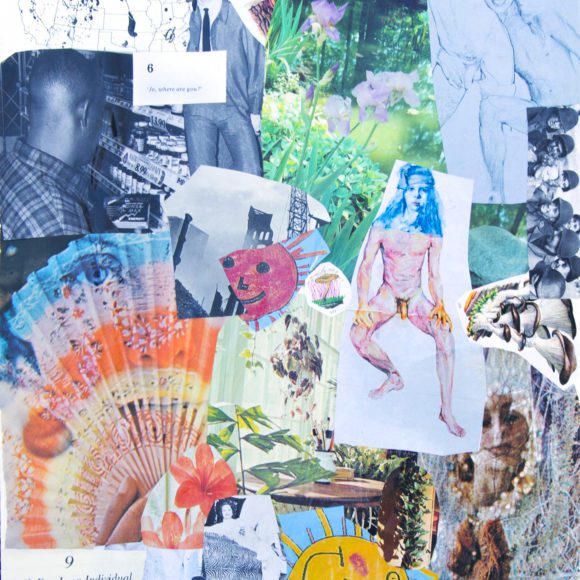 Local trio The Florists have just released their latest EP titled No Costume. Ahead of their release show tonight (with a stacked lineup featuring The Miami Dolphins, Fiji-13 and IE), we talked to Jo from the band about the record, the local scene and how they go about recording the copious amount of material they've released in the last year and change. The interview is below, and you can stream and buy the bands great new EP at the bottom of the post. More details/RSVP for the show tonight HERE.
Reviler: In the promo material, you talk about the songs highlighting "experiences as a non-binary trans person," can you talk more about how these songs came to be?
Jo: Each song sprouted quickly. "Thanks Again" came from a riff we wrote a long time ago in my basement. The exact same bass line is used in another one of our tunes on "Can You Feel The Stasis?" — it was fun to repurpose that and makes me wonder if anyone noticed. The lyrics are directed at every TERF I've encountered — my identity isn't contingent on other folks' perceptions of me.
"Joey, You're a Dream" was written in maybe half an hour after a rehearsal a few months ago. I wanted to make a fast, angry song which expressed how I feel every time folks misgender me, my friends, or invalidate trans folks in other ways. It feels nice to be direct and, hey, I've never written "fuck you" in the chorus of a song before. It's cathartic, a little rash, and turned out exactly how I'd hoped.
I wrote the skeleton for "Gentle Bender" alone in our practice space in the early morning. The rest of it came together when we were recording with Jordan Bleau — Luke and Jared had ideas for piano and synth, and then we went wild with it. I ended up tracking like, three separate guitar solos and Jordan made everything come together in the final draft. This song is a joy to play. I think the lyrics are a little oblique — for me, the song traces feelings of isolation and being trapped between two genders which don't resemble me. Sometimes you don't fit in, and this is a song about how that feels.
"(I'm Gonna Kill That) Blue Haired Kid" is by far the most collaborative song on the record from a writing perspective. I came in with the guitar part ready to go and we went at it for a couple rehearsals. It was difficult to fine tune the arrangement and really earn the nearly 7 minute run time, but I think Jordan made enough specific, interesting choices in the mixing and brought it to life. The inspiration for the lyrics comes from a story Luke has about a macho prick accosting him at a party. Someone broke a window and this guy, a classmate of Luke's at the U of M, pinned the accident on Luke even though he didn't do anything. When Luke ignored him and left the party, rumor has it that he was so swept away with anger that he was in tears telling folks, "I'm gonna KILL that blue haired kid!" Luke's still here, so now we have this song and that guy is off somewhere sipping on a Rockstar.
Reviler: You have multiple releases over the last few years…how do you go about recording material? Are you constantly recording new songs, or do you start with a blank slate and make a LP or EP?
Jo: "No Costume" is our third proper release in under a year — I think we feel a sense of urgency to make work and share it with folks. We record demos nearly every practice and have quite a few tunes in the chamber for a longer release. It's fun to be fast and furious, but I think now we're going to focus on our tour with The Controversial New Skinny Pill in June and slowly cobble together an LP. The only consistent element in our songwriting process is to challenge ourselves more with each track and push our creativity to the limit.
Reviler: I'd describe your music as post-punk…which I know is a lazy description. How would you describe your music to someone who hasn't heard your band?
Jo: I think post-punk is accurate, but it's such a broad term it doesn't really do anything other than reference a handful of bands. I'd say our music takes conventional pop structures, shakes 'em up in a bag of noise, and pours them out onto a dance floor. We all love Pavement. We all love Bauhaus. We all love Death Grips. We all love ABBA. Lyrics are incredibly important to me and I try to make every word count. Jared once wrote that our music emerges from a series of compromises and I think that's really true — we love to be loud, have fun, and encourage listeners to think a little bit.
Reviler: Does the band feel more at home in the studio or live on stage?
Jo: Live, without a question. Our rehearsals are kind of like wrestling matches — I'm always pushing Jared and Luke to try new things and play in the moment. They always push back. I think all of my favorite Florists moments have happened in improvisations. Going into the studio is a different challenge that I also love. We're chasing those magical accidents and impulses that happen on stage or in practice and hoping to capture 'em in a microphone. I think we caught some compelling stuff with "No Costume" and it might be because we recorded it in our rehearsal space with Jordan while we were all jacked up on caffeine and takeout.
Reviler: As a rising band in the Twin Cities music scene, you play with a lot of local bands. Who are a few of your favorites?
Jo: Oh God. I don't want to miss any. I don't want to miss any. Here are a few amazing acts which I look up to:
The Controversial New Skinny Pill. They might be one of the most sorely underrated acts in our city. Incredible. Totally fucking incredible.
Nomenclatures. Lynn Murphy makes me feel things with lush production and wildly imaginative arrangements.
Yeah Wings. Incredible slowcore. It's rare to hear melancholy articulated so authentically.
Luxury Prison. Josh Katzenmeyer freaks me out. I love him.
Dahlheimer. I just saw these folks for the first time and I felt like I was trapped in an aluminum cylinder. Amazing, anxious fun.
I'm gonna miss Naive Sense a lot. I also fucking love Sass. Crazy guitar work.
City Counselor No one does what Nicky does locally — a tuneful mix of r&b, avant pop, and opera. Goddammit, Nicky can sing!!
There are so many more. I'm sure you don't need me to ramble on and on about bands. I love this question and also hate this question because I don't want anyone to feel left out. I love a lot of bands!!!!
Reviler: The lineup for your release show is outstanding. What should people expect if they come out Friday night?
Jo: If you come out on Friday night, you can expect, as you described the lineup, an outstanding show. We chose some of our heroes to join us for this event and I am overjoyed everyone is able to play. My friend Max Kollman is a talented projection designer and he'll be lighting up the Triple Rock for the evening with original videos he created with the Florists. I choreographed a dance which features a group of queer-identified non-dancers — you'll have to check out our set to learn more. Audiences can expect a safe space to be queer. As always at any Florists show, no macho shit allowed. We love to get wild, but I have been known to personally call out crowdkilling moshing and violence of that nature. It will be great fun. I hope to see you there!