Stream Chicano Batman's "Freedom is Free" / Turf Club show Friday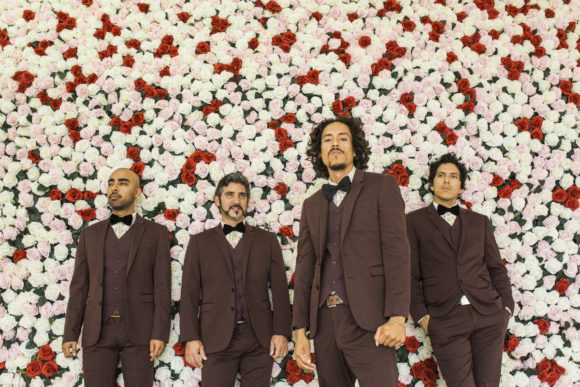 Since forming in 2008, L.A. quartet Chicano Batman have cruised under the radar, building a steady cult-following with their unique blend of throwback psychedelic Latin soul (think of one of our favorite Chilean bands, Los Angeles Negros), Tropicalia, and Rock.
The band may not remain outside the limelight for much longer. They recently released their third record, the politically charged Freedom Is Free, and its been getting a rapturous reception. And the hype is deserved, Freedom stands to be amongst the best releases of the year. You can stream it below and if you are in the Twin Cities this week you can catch the band live at the Turf Club where they will be performing on Friday, 7/7 (at least you could if you got tickets before they sold out).
— Jon