Single Take: This Song Is Awful/Awesome And You Are Stupid for Liking/Not Liking It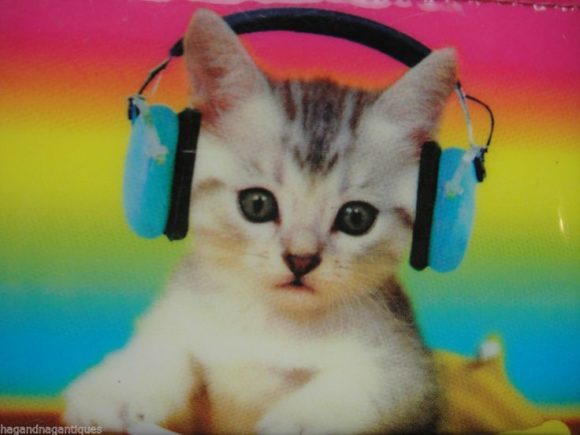 Single Take is a Reviler feature where multiple people give a passing glance at some new music and causally rank it somewhere between 1 (Justin Beiber) and 10 (really amazing). Fun, right? Check out the latest installment below and feel free to tell us who stupid and out of touch we are based on our opinions. Arguing on the internet: the greatest of American traditions.
Our guest contributor this week, Karl Remus, plays in several bands as part of the Kremblems Record Label. His band Lucid VanGuard plays this Wednesday at Mortimer's as part of the Kremblems residency this month (more info here). Lucid VanGuard also has an EP release coming up at Hook & Ladder on March 23rd. You can hear more of their tunes here.
Khruangbin – Cómo Me Quieres
Karl: 9/10
Damn, this track is fire! Total ear candy. I enjoyed it all the way through. I love the bass line and all the percussive textures going on. Also really dig the minimalism. I was really glad that vocals never came in. It's really refreshing to hear instrumental music and to let just the music guide my imagination's narrative without lyrics.
Chris: 9/10
Wow, this transported me someplace else in my mind. I want to hear more of this album, and it takes a lot for me to dig instrumental releases. Fantastic.
Adam: 10/10
Really enjoying these chill vibes. Sounds like some long lost 70s band that somehow keep getting dug up by reissue labels.
Josh: 10/10
One of my favorites records so far this year, Khruangbin double down on their globetrotting, deeply funky, sensual funk grooves from their last album and expand their sound into the hypnotic ether. A woozy trip well worth taking.
Jon: 10/10
Love these guys – and Con Todo El Mundo is shaping up to be one of my favorite releases this year. I know these guys are heavily influenced by 60's psychedelic SE Asian music, but I almost feel like I hear ethio-jazz in this. (Also super stoked for the 4/21 at the Entry!)
Total Control – Luxury Vacuum

Karl: 3/10
Not a huge fan of this one because it didn't move me emotionally at all. There is a couple cool moments and sounds on the production side but over all its pretty white bread. All the chord changes are boring and the droning monotone vocals definitely don't help. Also, I couldn't make out too many lyrics but it also didn't seem worth listening for. Not really to my taste!
Chris: 10/10
This song feels strangely appropriate for the times we live in. "Ha ha ha as the threads come loose" over and over with that light guitar plucking, mixed that subtly powerful little synth/metronome behind the main lyrics…it's laughing in the absurdity of the current socio-political moment. This may become my anthem for 2018. This gets my first perfect rating for Single Takes.
Adam: 7/10
Decent but doesn't make the impression on me that previous songs by this band have. Probably wouldn't care as much if this was first song I heard by them.
Josh: 5/10
Feels so close to something I'd like. Stripped down garage rock motif wrapped in some brittle synth lines and hazy melody, it just doesn't land for me for some reason.
Jon: 7/10
I like this allright but these guys have set the bar pretty high with Typical System. This isn't quite on that level but I still dig it.
King Gizzard and the Lizard Wizard – Beginner's Luck
Karl: 8/10
This band is really intriguing to me because usually there is a quality vs. quantity ratio that you run into with bands. But King Gizzard is cranking out albums at a ridiculous pace and they are all maintaining a really high level of quality whilst crossing over genres while they do it. This is a really great and well produced song. It's strange at times but also gets stuck in my head. I've really been getting into these guys in the past year. Definitely worth checking out!
Chris: 7/10
This is a simply pleasant psychedelic rock song, and I wouldn't expect anything less from the King Gizzard. Five albums in a year is quite an achievment. I have to Google to find out the most albums Robert Pollard put out in a year, he's had to come close to that a few times.
Adam: 7/10
I like this band but suffer from the fatigue of a band that releases many albums a year so haven't really caught up. Nails those 70s vibes but doesn't really hook me in until like the 3 minute mark.
Josh: 8/10
Like Ty Segall, I give this band get a benefit of the doubt in my song-by-song listening because of their unwavering crusade to bring such a high volume music into the world. Luckily for us, more of the (massive amount of) output is of at least decent quality, with much of it being really outstanding. This is a slow burning psych jam, and a really smart song at that. I will admit to preferring the more wild side of the band, but this is a really solid, thoughtful song. Makes me want to play some poker!
Jon: 9/10
I feel like every King Gizzard album has at least one great track on it. I shiver to think how great an album they could make if they focused their energies into honing a single record over a year. To me this track is close to perfect though.
Cindy Wilson – Mystic

Karl: 5/10
Head nod city on this joint. Nothing too spectacular or innovative but overall decent and what I would expect from Cindy Wilson. Sounds like a mash up of 80's songs. My favorite part was the synth bass drone outro thing.
Chris: 7/10
I love that Cindy has struck out on her own, and it's really no surprise she pulls it off with a very 80s, Gary Numanesque sound. This is catchy synthpop, and is an easy listen.
Adam: 3/10
From 70s to 80s vibes, this song doesn't really do much at all for me.
Josh: 2/10
This song should be sponsored by FedEx because it was mailed in.
Jon: 5/10
Major props to Cindy Wilson for her days with the all-time-greats, the B-52's. I think this song has a pretty infectious hook but not really a whole lot else. Still, pleasant enough.
Gwenno – Tir Ha Mor
Karl: 6/10
Dreamscape101 right here. I've been a sucker lately for broken down tracks with good vocal, bass, and drum interplay, and that was solid on this track. Definitely some cool synth textures going on. Very aesthetically pleasing music video too. Nothing too out of the box here, but overall a cool song.
Chris: 7/10
What is going on here? I haven't had a complaint about any songs in this round of Single Takes. What language is this she is singing in? I'd see Gwenno live if she stopped through Minneapolis. Another synthpop song that makes me smile.
Adam: 10/10
I have no idea what this is about but absolutely love it. Looking forward to more by Gwenno.
Josh: 6/10
Sounds like a slightly more up-tempo Beach House, with bright melodies and twinkling keys all serving as a launchpad for erethral vocals. Not sure its something that I'd spend a lot of time returning to, but a nice song.
Jon: 9/10
From another one of my favorite records so far this year – Gwenno's forthcoming Le Kov. For reasons I have never been able to explain I am a sucker for Brettonic-language music (this is in Cornish). Definitely stuck in the dreampop webs that Gwenno is spinning.
L7 – I Came Back To Bitch

Karl: 7/10
This is song is raw as hell! I dig the energy happening here. I'd be lying if I said this song doesn't get me a little amped up. I love how unapologeticly weird they are, it's great. What a hook too!!! "I came back to bitch!" that's gotta be one of the gnarliest hook lines that I've heard in a minute. Music video is crazy too! I'm intrigued.
Chris:10/10
YES, YES, YES, YES! Of course L7 came back to bitch, and it's about fucking time. Their show falls 2 days before my birthday in April, and I will be giving myself a present with tickets to this show. This gets my second 10/10 rating, and I won't give them lightly.
Adam: 1/10
I turned this off with the chorus started.
Josh: 7/10
A beloved band that I admit I don't know a ton about, but if this is their comeback sound (which by default means a bit of quality drop-off), I will be fixing that. Some snarling, tight punk that pounds through the speakers, even if I feel like the jokey video doesn't do the song any favors. Just listen to the song while researching the bands catalog in another tab.
Jon: 5/10
Throwing in an extra point or two because A. I think the video is kind of amazing and B. I dig the sentiment. But as much as I respect L7, I just don't think this is a terrific song.