We Went There: Altın Gün at the Turf Club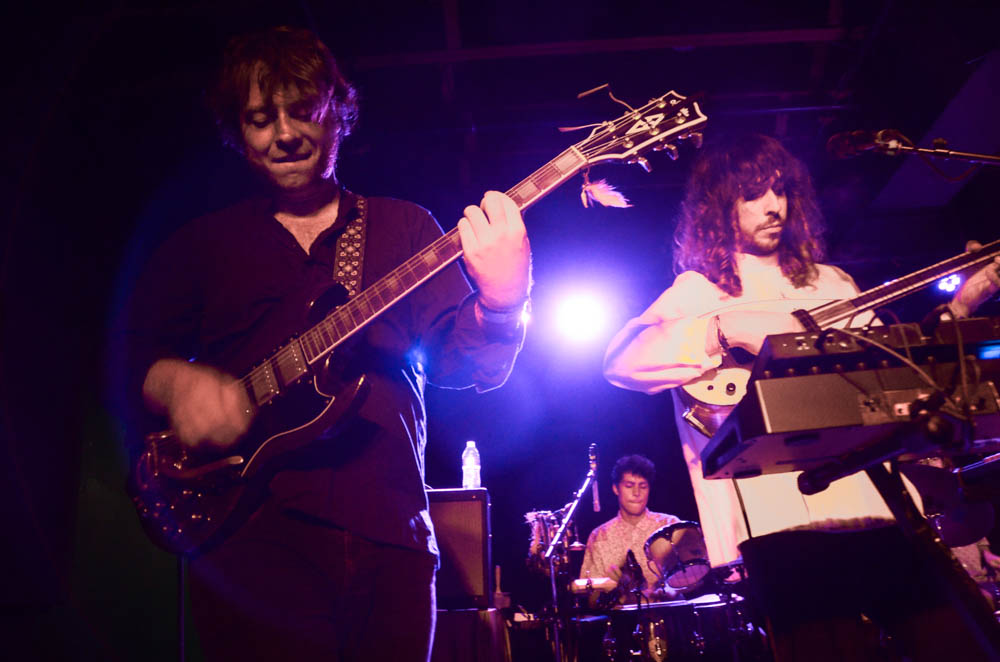 Concertgoers know the experience of shows that bring you joy. It's not an exact science, of course, but these shows highlighting how wonderful live music can be. You'll know you're at one of these shows when you see smiles flashings across people's face, a dancing crowd and raucous cheering for an encore. 
Then there are shows that take this joy to the next level. These transcendent shows happen less frequently, but they create "best show of my life" type moments that are hard to put into words. The Minnesotans who ventured out Tuesday to the Turf Club experienced one of these moments when Altın Gün came to town for what I think was their first visit to Minnesota. Their set provided the kind of joy that seems to permeate deeper than skin level and infuse itself into your bloodstream. It was the kind of show of beaming smiles, flailing limbs floating across the dance floor, and an energy that transcends the couple hundred of people who happen to be sharing space with you. It was the kind of show that saw people straggling out into the warm summer night still buzzing from the experience. 
The band, a five piece from the Netherlands who reimagine 70s & 80s Turkish funk and pop, were touring behind their outstanding recent LP Gece. Leaning heavily on their LP, one of my favorites from 2019, the band played high-energy set that lasted just over an hour, with the nearly full Turf Club wrapped around their fingers the entire time. Like on their album, they opened with the squishy funk of "Yolcu," before unfurling a 20-song set that oscillated between righteous Turkish funk and beautiful pysch ballads. It easily was the best show I've seen in 2019.
Those in attendance were lucky to see such a mesmerizing show in such a small venue. I'm guessing that the next time Altın Günswing through town – either opening or headlining – they will ramble onto stage at a much bigger venue. That is partly what made Tuesday feel so special. There is something special about seeing a really great band in a perfectly small venue like the Turf Club that can create the situation where you know this wasn't just your average national band making a requisite stop in the Twin Cities. These shows don't come along too often, but it's pretty amazing when they do.