Sunday Live Streaming Sessions With Gaelynn Lea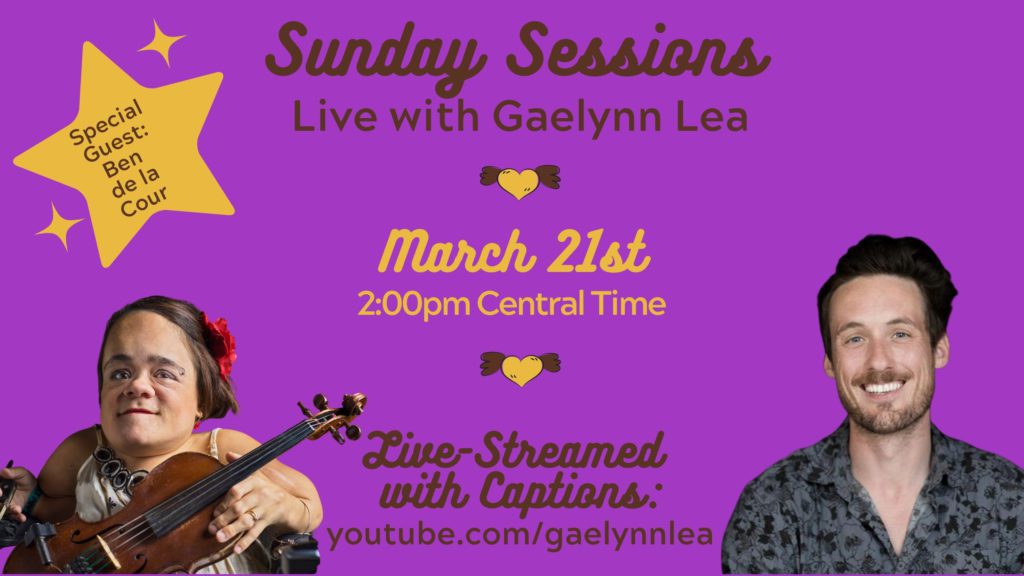 Though there is (hopefully) a light at the end of the tunnel with the planned increased vaccine rollout, pandemic-life is still with us to stay at least in the near term. The excitement of the week has been around announcing the return of live performances at places like First Ave (indoors) and the Hook and Ladder (outside). Considering that excitement, it might seem a little ho-hum to tout a streaming series but since live music is still months off, I'd invite you to check out Duluth-based violinist Gaelynn Lea's "Sunday Sessions." The sessions are a live streaming event that Lea has been doing weekly for almost exactly a year running. 
For those of you unfamiliar, Lea is a singer/songwriter of haunting folk tunes (and covers) rooted in both American and European folk traditions. She has also notably performed alongside Alan Sparhaw (Low, Retribution Gospel Choir) as half of The Murder of Crows. 
The next Sunday Session will be this weekend (3/21) and will include Nashville-based songwriter Ben de la Cour as a guest. Tune in at 2pm CST here.