Introducing Rra / Stream Debut Album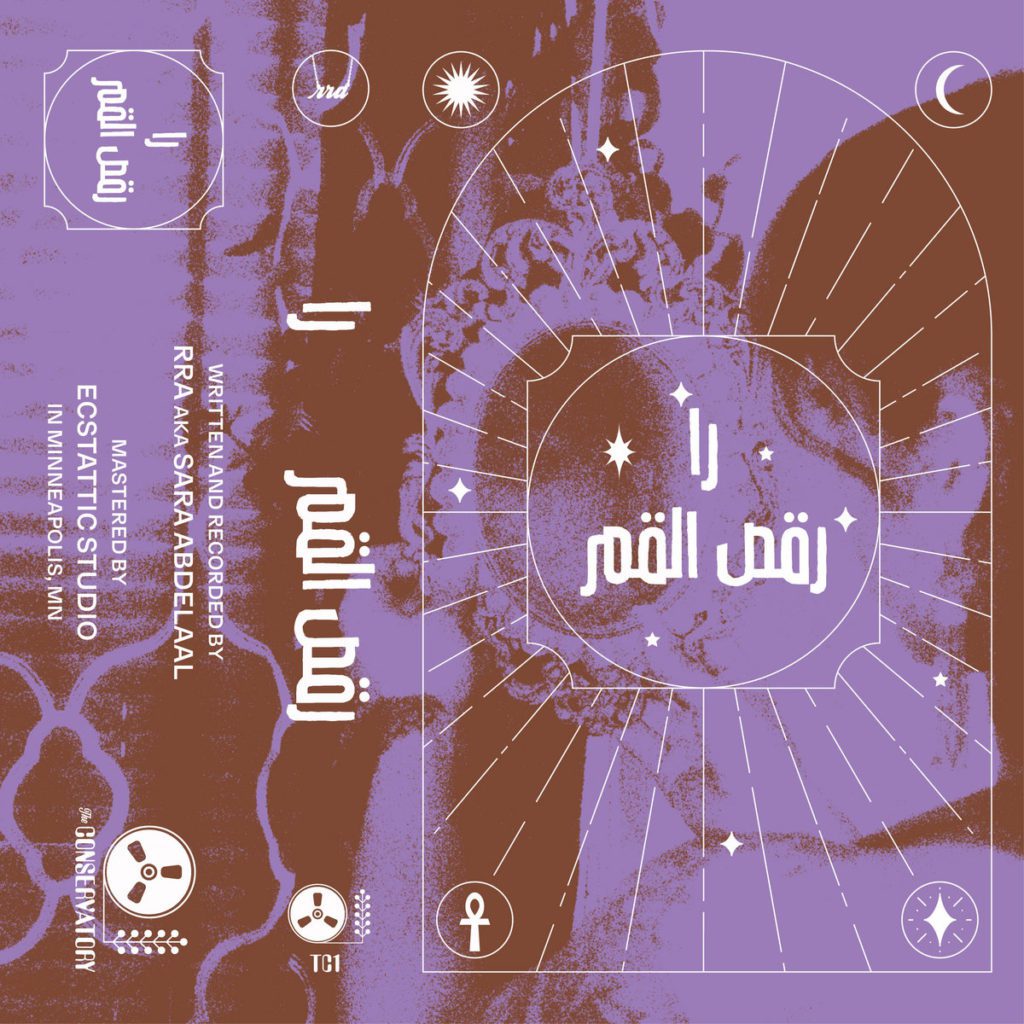 Sara Abdelaal has been a fixture in the local arts scene for some time in visual media (video, photography) as well as music (as bass/synth player for local legends CLAPS). Abdelaal released her first solo work Perfume of Love in 2016 and now five years later is now following up with the next progression. Under the moniker Rra, Abdelaal recently released her debut full length album, رقص القمر (Moon Dancing) which you can stream/purchase below. 
In the artist's words رقص القمر (Moon Dancing) is "a post-punk, dub, and synthpop enchantment that will transport your body to a celestial dancehall." The record's seven tracks (and two remixes including one by local faves Finesse) are a dark and otherworldly mix of bedroom-produced dance music that combine elements of electronic pop with North African/Middle Eastern music. There are some commonalities with CLAPS (synth-forward darkwave music for after hours) but the new sound is also a completely unique evolution that Abedaal has owned and lovingly constructed. 
رقص القمر (Moon Dancing) was released on 8/28 via the Conservatory Records imprint. Consider the cassette versions a high risk for selling out so get yours here while you can. The album release was accompanied by a show at Mortimer's but hopefully there will be more live music opportunities soon – you can keep on the up and up here.