Photos: Tegan and Sara at the Orpheum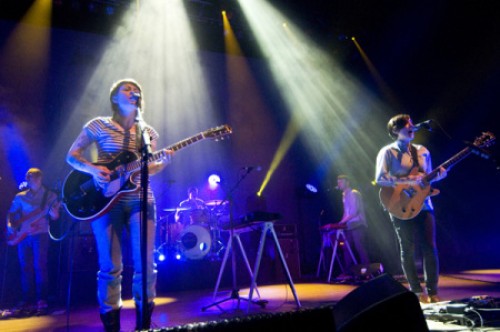 I shot Tegan and Sara, Steel Train, and Holly Miranda at the Orpheum Theater last night for Vita.mn.  Check out the whole photospread here.  What the photos don't show is the enormous number of Tegan and Sara haircuts sported by the fans – at times it seemed like the sisters had duplicated themselves over and over throughout the theater!
Miranda and Tegan and Sara were great, but I can't really say that Steel Train's boy band, faux-punk, emotude did much for me.
     — Jon Behm