Hurray For The Riff Raff: Slow Walk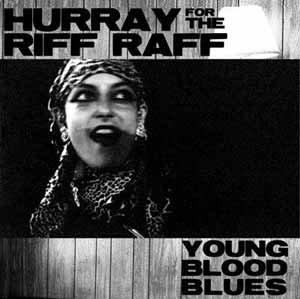 New Orleans folky threepiece Hurray For the Riff Raff recently followed up on their excellent debut It Don't Mean I Don't Love You with a brand new record, Young Blood Blues.  Here's the first single off of the new album "Slow Walk" a bluesy, throwback waltz that hews pretty closely to the band's established old timey Appalacia-folk-meets-Southern-ragtime aesthetic.  HFTRR occasionally collaborate with our own local gems Dark Dark Dark, and I am willing to bet that when the Louisianians visit us in October they will be playing with Marshall Lacount and co.  That show will take place on October 5th at a place called "Club M" which I am guessing is just a code word for the "secret" hipster/pseudo beatnik den that starts with an M (if you don't know what I am talking about ask anyone at Hard Times – they'll tell you).  Either that or its a venue I've never heard of.  We will update as we know more since it should be an amazing performance.
     — Jon Behm
Hurray For the Riff Raff – Slow Walk
Hurray For The Riff Raff:          Myspace
.