Holly Miranda: The Magician's Private Library Review
75/100
Have you heard the new Dave Sitek album The Magician's Private Library…? I kid I kid – the new record of course belongs to Brooklyn songwriter Holly Miranda.  Sitek's fingerprints are all over it though – The TV on The Radio producer was tapped for his lush, cerebral production style making the album sound at times not unlike a female fronted version of the aforementioned band.   Miranda is enough of a singer though to make a big enough impression on her own.  Where a lesser artist would have been overshadowed by very stylized production, Miranda takes the style and manages to own it.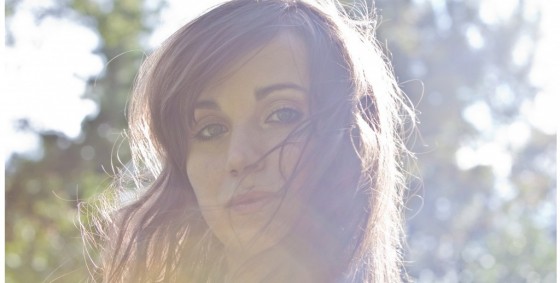 Photo by Sebastian Mylnarski
If you aren't already familiar with Miranda from Kanye's endorsement, she's the newest graduate of the dream-pop class, a sleek, nightingale-voiced singer of jazz-inflected rock tunes.   Similarities to Beach House's Victoria Legrand aren't difficult to spot – though Miranda's jazz vocalist leanings (Nina Simone, Edith Piaf) give her a cleaner, more accessible sound (see Feist, Chan Marshall, etc.).   Magicians is full of sultry reflections that sound birthed in smoky nightclubs and raised on a diet of Brian Eno and the Zombies.   The result is a heavily padded ambient pop, with jazz vocals cradled in swathes of sleepy reverb , all gently ushered along by way of Sitek's intricately layered sonic layering.
Standout tracks include the carefree strangeness of "Forest Green, Oh Forest Green" with its plunky keys and muted horns (courtesy of Antibalas), as well as the Kyp Malone (TV on the Radio) guested joint "Slow Burn Treason" where Malone's unmistakable falsetto is a perfect match for Miranda's vocals.  By far the best track though is "Waves" a dense, slow-burning song that can manage to sound blissed out as well as deeply melancholy, all within a few strands of notes.   If each song was of that track's caliber, Magicians would be one of the strongest LP's of the year.  As it is though – Miranda's first record is strong represents a very good start for a nascent artist.  Here's to a bright future.
— Jon Behm
Holly Miranda will be visiting Minneapolis on March 24th, opening for Tegan and Sara at the Orpheum Theater.  Buy your tickets at the theater's box office to avoid Ticketblaster.