Harlem Hippies Review (4 Takes)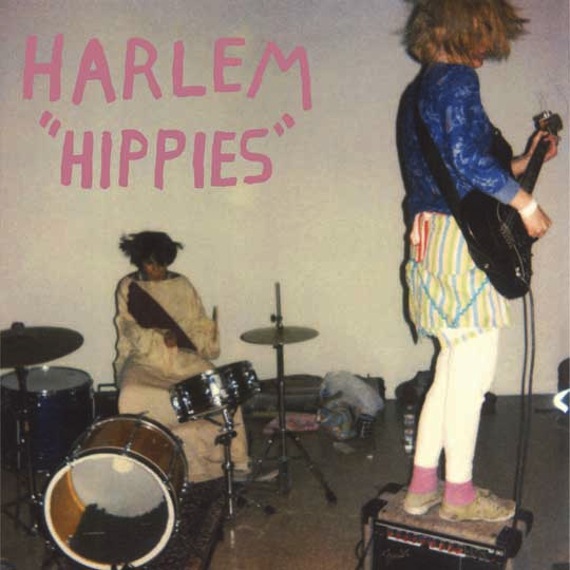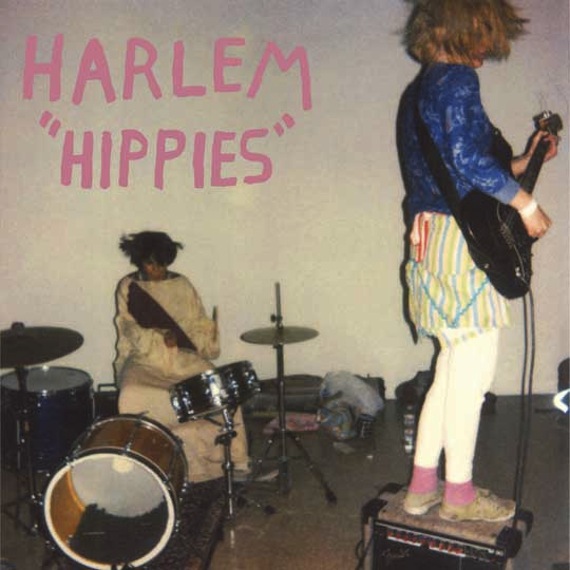 Matt Helgeson (Game Informer, Unknown Prophets, Maps of Norway)  65/100
I'm assuming Harlem was joking when they titled this album Hippies; most of what I hear sounds like stuff that came before hippies ('50s teen dance ballads, tuff Nuggets garage bands) or afterhippies (Buzzcocks, the Undertones, Greg Cartwright). For the first time in years, there's a underground of bands in American indie that can actually be described as "rock n' roll", and Harlem follows in the footsteps of acts like the Exploding Hearts, Jay Reatard, King Kahn & BBQ, and Black Lips.
This stuff is derivative by nature, so lets not touch originality issue. When it comes down to it, you either have the tunes or you don't. Harlem does – at least 70 percent of the time by my math. As musicians, they aren't any great shakes. I can't tell if I think the rickety, little-engine-that-could musicianship is charming or I just wish they would, like, practice more. Still, they've got hooks and an impressive number of bridges (pop songwriting's secret weapon). They invest some real passion into their stoned nonsense, screaming "My basketball team's name is Gay Human Bones" and "Oh yeah, whatever, that sounds cool" as if their young lives depended on it. At least I'm assuming they're young; they manage to sound both jaded and naïve, bored and overexcited in a way that only really works in your early twenties.
Five years from now, Harlem probably will be hippies; today's garage punks are tomorrow's Byrds/Dead revivalists. I'm not sure I'll still be listening to this album, but that's okay. Teenage kicks weren't meant to last forever.

Chris Besinger (STNNG)   71.98775/100
Here we have some sun-baked, semi-shambolic 60's pop, blessed with a couple legit catchy tunes and check it out, they have a bass player!  Thank god, based on the cover I thought it was going to be another two-piece thing the kids are such a fan of these days.  Also, the production isn't self-consciously lo-fi and at the same time isn't a hot digital mess, like I can identify instruments and voices and stuff, bonus, A plus for bucking trends.  The rhythm section has a pretty light (sloppy) touch and the guitar is jangly as all hell but it certainly serves the music.  The album starts strong, but over the course of 16 songs the band's relentlessly upbeat and breezy style starts to grate.  Still, at least a couple of these songs are basically undeniable, "Someday Soon" and "Gay Human Bones" in particular and the band definitely has a confident way about them, even if the sound isn't particularly original, I mean who cares at this point, Harlem pulls it off.  Even when I was kind of groaning at something or the other, they were pulling me back in.  Next though give me a couple more tunes like "Sunset Stripper" and we'll call it even."

72/100
I don't really have many profound thoughts on Harlem's new album. On one hand it's a great catchy, upbeat mess of sloppily played garage rock and nonsensical lyricism that would make a great soundtrack to any backyard bbq, pool party, or game of mailbox baseball. On the other, once anyone starts to listen too closely the album doesn't really stand up to scrutiny well. The jangly guitar riffs start to sound the same from song to song with only a few key left hand turns (introspective surf waltz "Three Legged Dog" and punky "Stripper Sunset"). Vocalist Michael Coomers' mushmouth lyrics also tend to sort of run together after awhile too – not helped by the fact that you can hardly understand him most of the time. As a live band I like Harlem a lot – they're energy is infectious and their fast and loose playing goes over well under the influence of a moderate beer buzz. At least in Hippies case though the scrutiny of studio recording hasn't done them any favors.

68/100
As a big fan of garage rock and a moderate fan of Harlem's last record, Free Drugs, I still found myself underwhelmed by their latest output Hippies. I wonder if there is a case of idea burnout, with the band failing to reach the heights of the first song that brought them attention, Free Drug's great track "South of France." Starting with "Someday Soon" and spreading throughout the 16 track album, the group doesn't do much to differentiate themselves from other similar bands on their first record for Matador. Their flower power, druggy psych garage rock is good in doses, but grows more distant and hollow upon closer inspection, with little desire on my part for repeated listens. While I don't mind the album, it isn't something that is going to find its way into my rotation, even if it is the type of album that on paper I would generally love.