Thee Oh Sees: Warm Slime Review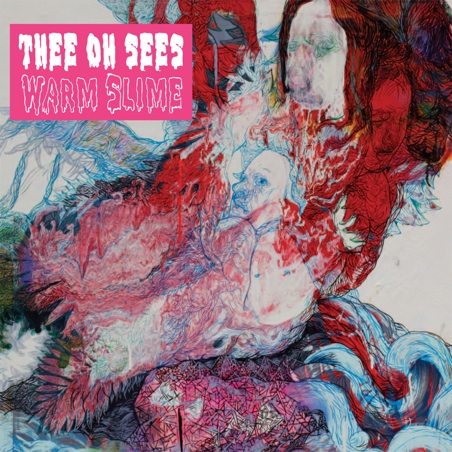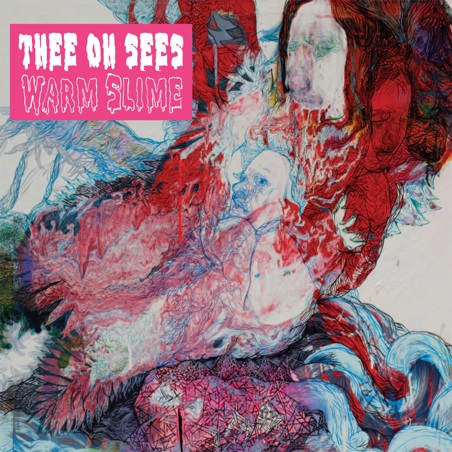 80/100
As I mentioned before, Thee Oh Sees are never at a lack for new material.  Their mind numbing output would make Bob Pollard blush, and that can make it easy to miss each new, generally great, release the band puts out.  Their latest is the 7 song, 30 minute album Warm Slime.  While it doesn't introduce anything new to longtime fans, it is another chapter in the bands stellar catalog of buzzing, nuggets era psychedelic garage rock and roll. 
 The fact that the album is 30 minutes long stretched out over seven tracks is a little deceiving, since 13+ minutes of that time fall over the albums opening title track.  The epic "Warm Slim" serves as a mini encapsulation of all the things that Thee Oh Sees do so well.  There are spaced out vocals, loud and raucous guitar driven sections and more serene and mellow portions.  Throughout the whole track you always get the distinct impression that these guys should have been around about 5 decades sooner than they are.  The rest of the album is split between searing guitar rockers like "I Was Denied," Castiatic Tackle," "Mega-feast" and "MT Work."  The other tracks, "Everything Went Black" and "Flash Bats," while featuring some fuzzy guitar work, highlight the bands more spacy, tripped out sound.
Consistency probably isn't rewarded the way it should be in music, but you have to give Thee Oh See's some credit.  They seemingly work harder than all of us combined and there is rarely, if ever, a drop off in production.  The unfortunate thing about this is that it means that excellent albums like Warm Slime may not get the recognition that they deserve.  While I doubt it will happen, at least they will have a new record or 7" in a few months that will give fans another chance to hear this great band.
     -Josh Keller