Ariel Pinks Haunted Graffiti "Before Today" Review (Four Takes)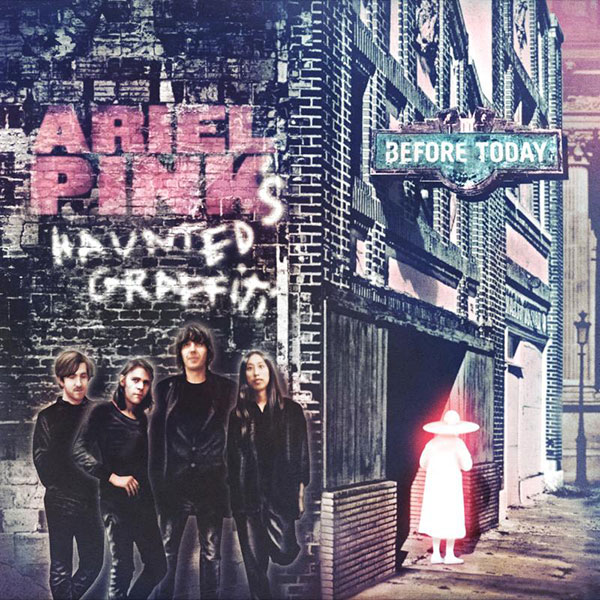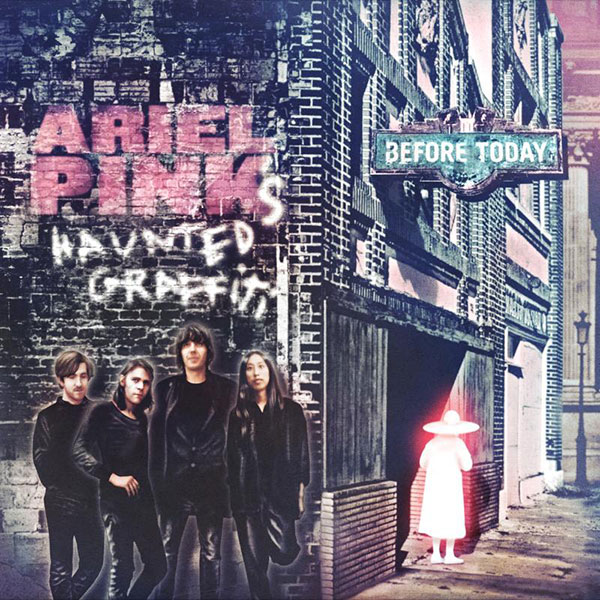 It can be difficult to gain a balanced perspective on an album after reading a single summary of the music. Bias can tilt a review, as can personal taste, history and just about everything else that is unique to the person writing it. So in an effort to offer an expanded perspective in such a medium, here are four reactions, four impressions, Four Takes on Before Today by Ariel Pinks Haunted Graffiti.

Jon Behm (Reviler)
78/100
Ariel Pink's new studio album is bound to be a major conversation starter amongst music geeks this year.  I'm sure that some of the cult of Pink will deride the longstanding experimental artist's abandonment of his low-fi aesthetic, and therefore his "artistic purity" (see the Animal Collective paradox: band becomes mainstream therefore I must hate them now).  But doubtlessly just as many new fans will embrace the somewhat more accessible sound.   I can't really say I fall into either category – I find Before Today a very interesting if not always engaging listen.  On one hand Pink and Co. remind me too much of Steely Dan for me to ever embrace them fully.  On the other, Pink also adapts a huge range of other seventies and eighties styles into his mishmash of music, sometimes with really cool results.  "Fright Night's" vaguely sinister synths and discordant singing succeeds in warping an 80's dance sound into something surreal and majestic.  The album's lead single "Round and Round" works as well, though one never knows whether it is an embrace of schlocky Hall & Oates disco rock or a parody of it.  Elsewhere the record is less appealing, though no less memorable.  Even in his misses Pink manages to make interesting music through the sheer weirdness of his creations.  The album grows on me more and more with each listen but still, I think that it will probably always remain something that I admire more than I actually want to listen to. 

Jon S (Radio K)
98/100
I have a few friends who are obsessed with Ariel Pink, and from what I can discern, many of our most prominent musicians today have listed he and his cohorts as major influences despite the fact they have never really exploded as a mainstay in indie music. After listening to this album, and it being my first experience with Ariel, I can finally understand why some people are unnaturally fanatical about his tunes: the guy is damn brilliant.  Don't trust me; all you have to do is listen to the repetitive chorus of a track like "Round and Round" to understand how effective the same lyric can be over and over again, before fading into a retro 80s, fuzzed-out throwback in "Fright Night (Nevermore)." Sometimes signing to a major label can really hinder a band- there are standards which they seemingly have to live up to but disappoint (see my review of Dr. Dog and their signing to Anti-). Ariel Pink's Haunted Graffiti is now on 4AD (The National, Stereolab, Deerhunter), a label which has adopted every band in this universe to turn them into superstars, and are generally quite effective at it. But Ariel Pink and his bandmates have generally said, "fuck it," and have made music on this effort even more lo-fi and trippier without concern to how people will react. There's not a single bad track on this album; they all have titles which, while enigmatic on the outset, blatantly explain what they are about once you take a close listen to the lyrics. Ariel Pink's Haunted Graffiti doesn't fool you, they don't take you on a ride and try and piece together some type of unexplainable conundrum like so many other artists do in an attempt to be overtly cryptic. Nah, this is just purely good music. It's totally brilliant. 

Erica (Sharp Teeth)
90/100
"Before Today" sounds like dancing across lit up sidewalk squares, shopping in a mall with indoor palm trees, and summer block parties. The over all production sound has a soft around the edges, background dream scape quality swirled with a heavier, grunge edge. Feels like a dance party with Whitney Houston's punk friends.
 Lyrical themes vary between poetic love metaphor and an almost stream of consciousness, carefree writing style with a sprinkle of kitch. Ariel Pink's vocals can be a low-fi fuzzy dream, punk influenced sass, or sex symbol/ lounge singer. Like the vocals, the guitar skips around trying out different genres throughout the record.
 Although every track on this record has a different mood, and slight whiplash can be developed at the start of a new song, every song is tied together beautifully. The songs make up chapters of a whole story with wonderfully diverse sounds from song to song. "Menopause Man" incorporates slappy bass, sweet time signature changes, and a beautiful over all darkness embedded with bizarre lyrics.The loveliest track in my opinion, "Round and Round," is an epic, twirling dance hit.
These guys have managed an almost impossible quality: a record that is imaginative and eccentric, uninhibited, and almost cooky at times without pretension or obnoxious irony. Borrowing sounds from rock n' roll's past and making them new and exciting is what this record does best.
 I'm left wondering what new genre "Before Today" will spark and inspire which leads me to think I really love this crazy record.

Josh Keller (Reviler)
92/100
Albums like Before Today seem almost too creative, too genuinely artistic to really break down with words.  But break it down we must.  Eschewing his more low-fi work of the past, Before Today is a high fieldy mind fuck, weaving together starry eyed pop gems with reckless abandon while always making sure they don't venture too close towards "normal."  Ranging from the breezy "l'estat (acc. to the Widows Maid)" to the epic single "Round and Round," the album is chalk full of ambition and the groups trademark outside pop sensibilities.  Other highlights include the searing "Butthouse Blondes" and the almost cheesy bossa nova of "Can't Hear My Eyes." It says something about an artist when an album as weird and wacky as Before Today is their most mainstream effort.  Whether or not Before Today is going to attract a new audience for Ariel Pink and his band I don't know, but I do know it is an excellent addition to the groups already impressive catalog.