Shins: Port of Morrow Review (Three Takes)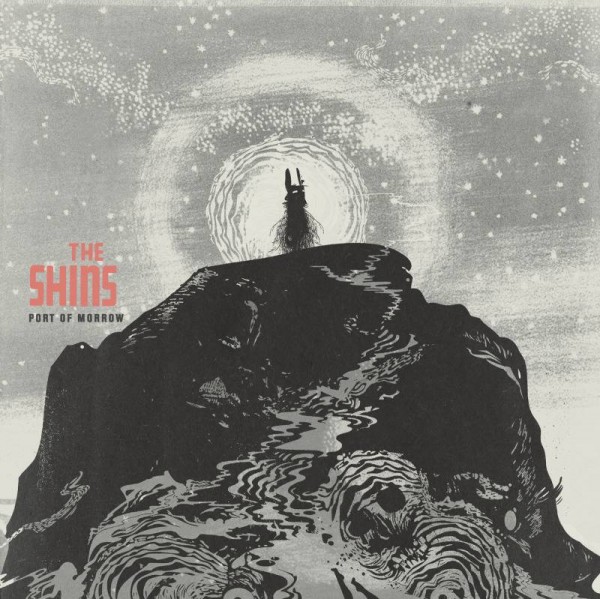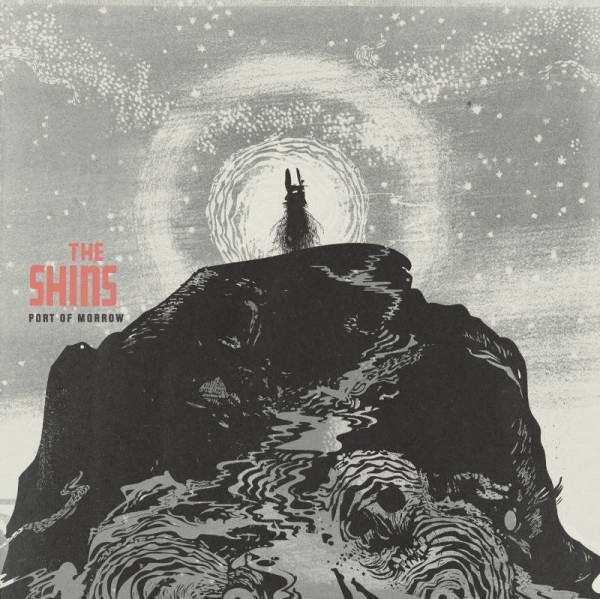 It can be difficult to gain a balanced perspective on an album after reading a single summary of the music. Bias can tilt a review, as can personal taste, history and just about everything else that is unique to the person writing it. So in an effort to offer an expanded perspective in such a medium, here are Three reactions, Three impressions, Three Takes on Port of Morrow by The Shins.

Ali Elabbady (Background Noise Crew, Egypto Knuckles)
91/100
Since Wincing The Night Away, we didn't think we'd ever see a Shins reunion per se – but we certainly didn't expect a whole new group appearing alongside lead singer James Mercer.  Since his bout with experimentation along with Danger Mouse as Broken Bells, most folks expected a Shins reunion to be just that, but one must ask how Port of Morrow sounds in that context.  In that question, it's technically like the Shins have never left, and if anything, it shows that in some reunions or comebacks so to speak, one person bringing back that certain nostalgia is just as powerful, take a listen to such tunes as "Simple Song," or "Fall of '82" and while Port of Morrow is certainly a more subdued affair, its material hasn't affected the potency that Mercer has as a force to be reckoned with in the indie singer/songwriter realm.

Jeremy Hovda
77/100
If you had asked me two months ago, I would have told you that The Shins have probably hung it up for good.  And well, actually all of them have, except James Mercer.  He has assembled four new musicians, called them "The Shins" and recorded this album.  (Apparently, "The Shins" is just a stage name for Mercer and whomever he happens to be playing with at the time).  It's been five years and a very successful "side project," Broken Bells, since the Shins' last LP – Wincing the Night Away.  It's been eight years since Zach Braff asked Natalie Portman what she was listening to, and she replied, "The Shins. . . .You gotta hear this song.  It will change your life.  I swear," as the opening bars of "New Slang" rose to a slow-motion close-up of Portman's smiling face, introducing most of America to this band.  That moment lead to the Grammy – not for The Shins; they've never won one – for Zach Braff.  (Did you know that you can get a Grammy for what is essentially producing a mix-tape?  They call it "Best Compilation Soundtrack").  But I digress.
Mercer may be a bit of a self-regarding solipsist, but no one denies that he has some serious songwriting chops, at least when it comes to the melodies (the lyrics are another matter).  He has the ability to craft beautiful tunes that meld folk and jangle-pop, and when delivered by his paper-thin voice with ethereal backing harmonies, it can add up to something quite singular.  Some of that old beauty comes through on Port of Morrow.  "September" and "Simple Song" stand out.  Even the weaker moments on this album are mildly pleasant, if a bit bland.  Yet, it's hard to shake the feeling that this is an album from a band whose moment has come and gone.  If you're looking for a few nice songs to listen to, or if you're looking to rekindle some mid-90's nostalgia, this might be your album.  If you're looking for today's "Best New Music," you should look elsewhere.

Josh
57/100
I actually liked the Shins at one point.  Somewhere along the way something changed, and listening to their latest release Port of Morrow, I really feel like it wasn't me.  Yes, I like weirder crap now than I used to, but especially for a band I had a genuine affinity for at one point, I have not gone so far that I wouldn't be able to acknowledge if the album was decent.  After the solid opener "Simple Song," I had a hard to giving the rest of the record a chance after the awful dud that is "It's Only Life."  Sounding like a terrible mix of Our Lady Peace (are they still a band?) and a christian rock group, the song is as trite and lifeless as a song can be.  James Mercer doesn't bother with creative melodies, lyrics or arrangements.  There are moments of equally poor judgements sprinkled throughout (like the weird falsetto of the title track) and scant few times where Mercer seems capable of the soft rock ditties he once spun out effortlessly.  It isn't the lack of energy on the LP that makes the album so weak as the band never won over listeners with volume or intensity, but simply the lack of discernible songs.  If you aren't creating atmosphere or getting the listener moving with a groove, you damn well better write good songs.  The Shins (basically James Mercer and mercenaries) did that in spades on their first two albums, lost some of the sparkle on their last LP Wincing the Night Away, and competently dropped the ball on Port of Morrow.