Sleigh Bells: Treats Review (Four Takes)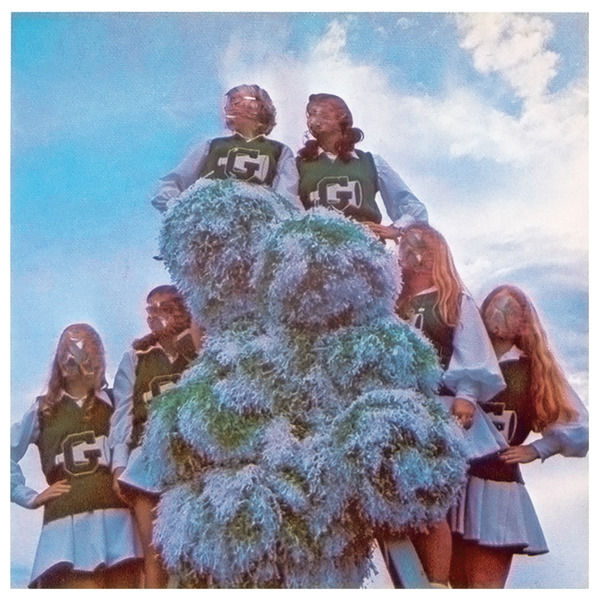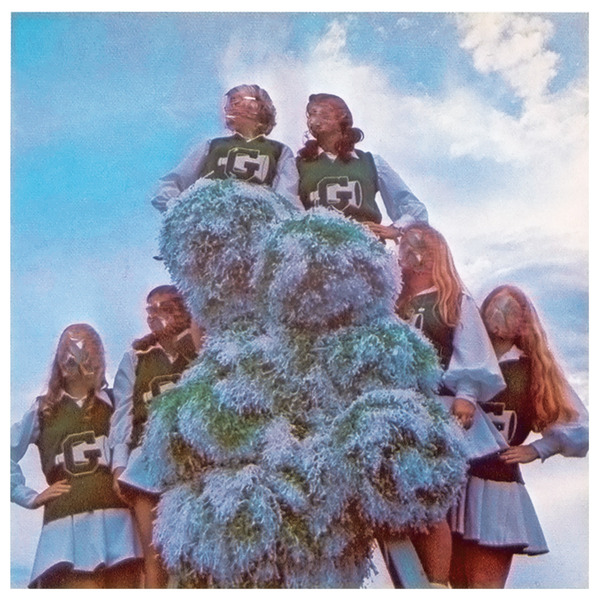 It can be difficult to gain a balanced perspective on an album after reading a single summary of the music. Bias can tilt a review, as can personal taste, history and just about everything else that is unique to the person writing it. So in an effort to offer an expanded perspective in such a medium, here are four reactions, four impressions, Four Takes on Treats by Sleigh Bells.

Jon Jon (Sound Verite')
70/100
For the past year the Brooklyn duo has been buzzing in the blogosphere with loud as fuck, beat driven early tracks , it was obvious they were on to something.  Former hardcore guitarist Derek Miller (Poison The  Well), found a capable female vocalist in the former school teacher Alexis Krauss and refashioned  himself a as hipster producer. Krauss is hardly a proper singer, but that doesn't matter because her nursery rhymes are good enough.   Bombastic and incredibly loud for a dance record, distorted guitars that recall early Beastie Boys are all over the place.  With the help of M.I.A  who also took notice and signed the rising hipsters to her imprint NEET for their debut Treats. While there's a zillion bands in Brooklyn that sound like Sleigh Bells, the M.I.A. co-sign changes everything, gaining the duo instant respect.
The opening track "Tell 'Em" is soaked in distorted guitars  with it's sirens, heavy programmed drums and chant like vocals from Krauss . "Kids"  is aided by Krauss' nursery school  rhymes.  The searing "Rhythm Riot" is a delicious cheerleader anthem.  The faux metal meets boom-bap of  "Infinity Guitars" is catchy and murderous.  The sexy "Run The Heart" starts off great, then goes nowhere.  It would have been helpful to have a few actual songs, like when they slow things down and find a melody such as "Rill Rill", where they sample Funkadelic's "Can You Get To That" before proclaiming "You're just a weatherman,we make the wind blow".   "Crown On The Ground" may be the best M.I.A. imitation on the record.  Treats closes with the heavy metal riffs of  "Treats" .  Among the highlights  "Rhythm Riot", "Infinity Guitars" and "Rill Rill" make Treats worth your interest.
Treats though heavily repetitious and abrasive provides the perfect soundtrack for a jump-rope/pillow fight/hipster party starter kit. It's like Miller has been listening to tons of M.I.A., Santigold and his metal collection than came up with an unabashed  loud, clangy version for himself.  There's nothing innovative here, that is if you've heard The Beastie Boys, Van Halen and R&B hits of the early 90's, however bubblegum taste great for a moment.

Mike Watton (Haunted House)
50/100
Sleigh Bells don't do anything memorable.  It's a rare moment on the very hyped Treats that substance takes precedant over style.  It's stripped-down party music made using synths and samplers, and creativity clearly wasn't the concern that good vibes were.  It's hard to say which will have more staying power: the very catchy "Rilla Rilla" or the awful commercials and movies you'll soon be hearing it in.  But it's not the worst thing top forget about the legacy of an album that isn't meant to be deep.  And Treats is not a deep album.  This isn't a journey to englightenment, it's the audio equivalent of ironic moustaches.  Fine.  It's certainly possible to enjoy yourself while listening to this.  I wouldn't criticize anyone for it.  But it would also be possible to use these same ideas and make a more interesting album.  Sleigh Bells may do it themselves someday.  The live shows are apparently ferocious and loud, but that energy is missing here.  Some will tell you otherwise, but the release of this album isn't a giant step for mankind, it's just a decent music choice if you're taking a shower.
Josh (Reviler)
79/100
The biggest thing people are going to do that will ruin their experience with Treats, the debut album from the duo Sleigh Bells, is take it too serisouly.  It is avant garde bubble gum pop, with guitars and beats that are meant to blow holes in your speakers.  Bombastic really doesn't sum up the rattle and hum of this record.  The crushing beats and slashing guitars of Derek Miller and the heavily distorted, and not always right on, vocals of Alexis Krauss are more visceral than technical.  Highlights include the massive "Crown on the Ground," album opener "Tell'Em," the twitchy rocker "Treats" and somehow, the childish lyrics and Kinks-esqe power chords of "Infinity Guitars." As with their live show opening for Yeasayer a little while back, this is most definitely going to be an album that will split popular opinion.  For those people looking for something more than surface level enjoyment, you will be disappointed. I think that if you take it for what it is, you won't be let down and you will find one of the most entertaining albums of the year.

Jon Behm (Reviler)
86/100
There are situations most conducive to listening to any album.  Listening to Townes Van Zandt under the stars, for instance, or Justice in a gritty urban alleyway.  I firmly believe that the situation most tenable to getting into Sleigh Bells' new record Treats would be to listen to it while surfing on the back of a giant shark, with a stick of dynamite in one hand and a piece of pizza in the other.  Its combination of loud, zany, and utterly over the top makes listening to it anywhere else seem inappropriate.  Right now I am listening to it in my cubicle at work so forgive me if it doesn't convey entirely the same feelings as it might otherwise.  Regardless of where you listen to it though – few albums made this year are as fun or irrepressible than this one.  While the songs are repetitive, lacking in lyrical content, and musically pretty simple – tracks like "Infinity Guitars," "Rill Rill," and "Tell Em" are some of the catchiest I have heard recently.  It's sort of like the musical equivalent of a Rambo movie – it's so freaking "fuck yeah, in your face!" that it works.  So, fuck yeah, in your face!
Sleigh Bells- Crown on the Ground