A Paper Cup Band: Sitting Shotgun to a Statue Review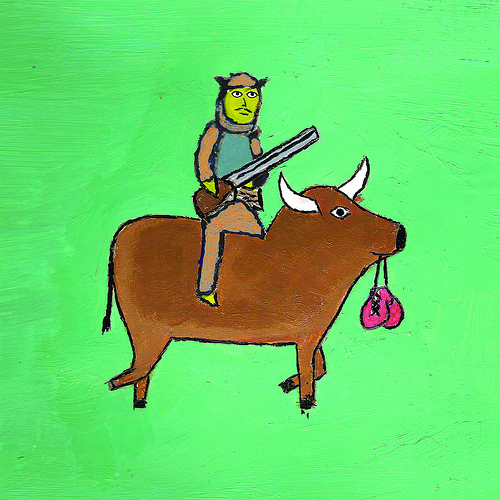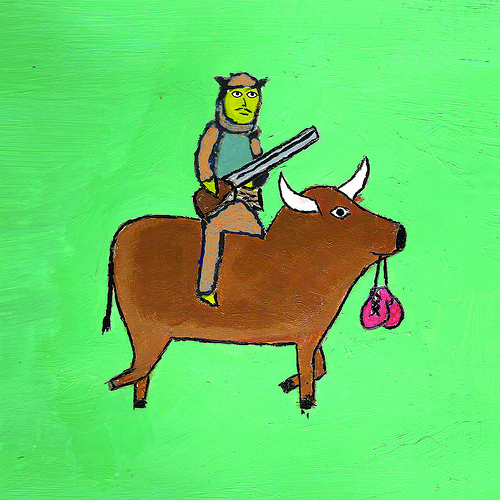 78/100
With Blitzen Trapper putting out an album that untimely disappointed me (after two great ones), it was nice to have a local band fill the gap the musical void that the band used to fill. With their third album Sitting Shotgun to a Statue, local group A Paper Cup Band built upon the success of their last album, Detroit vs Farming, and made one of the best local "indie rock" records of the year.
A Paper Cup Band work based off of a few standard reference points. Starting off with the infectious fuzzed out guitar and vocals of album opener "Water Droplet," the group mixes in upbeat, almost Pavement/Beck esqe smart kid rock with their self proclaimed "bastard folk." At times they reference Conor Oberst's post-alt country solo work, albeit with funnier and less pretentious lyrical work. At their best, their sound references an old school Violent Femmes type feel, a group the band cite as an influence. On "Thermose," the group sounds like alt country weirdoes Clem Snide, with the knotty lyrics and harmonica intro mixing with a simple guitar and drum pattern. The tracks range from the somber "Party Dog" and "Cause I Can't Find You" to the more upbeat "Already Gone (again)." The group walks a delicate line that finds them making loose, fun and engaging music without taking themselves too seriously on the more subdued material. The 12 songs on the album serve as great individual pieces but also work well as a collection.
Sitting Shotgun to a Statue is a confident and poised collection of ramshackle songs. The group takes the risk of having an album that bounces between genres and succeed in making it work as a whole. While Detroit Vs Farming showed a lot of promise, Sitting Shotgun to a Statue finds the band expanding their sound while refining their songwriting to great effect.  The group seems at their best when they eschew any formula or prototype for their songs and just let it roll, indie alt-country, and Sitting Shotgun to a Statue is them doing that to a T. That freewheeling nature and continuly sharpened songwriting makes the record their best work yet and one of the most fun and engaging albums to come out of the Twins Cities scene so far this year.
A Paper Cup Band-Water Droplet
     -Josh
A Paper Cup Band will be celebrating the release of Sitting Shotgun to a Statue on June 4th at the Hexagon Bar in Minneapolis