Show Review: Edwarde Sharpe and Dawes at First Avenue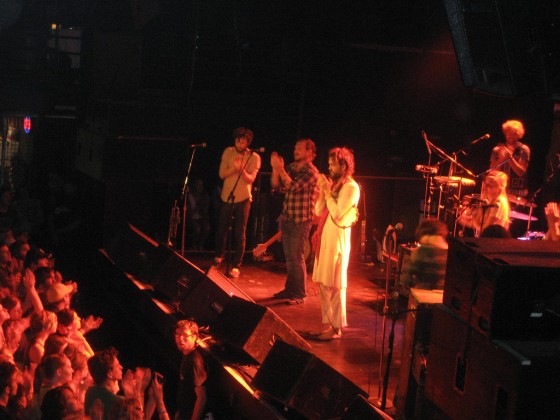 Edward Sharpe and the Magnetic Zeroes (photo by
Jessica Puckett
)
Alex Ebert brought his faux-yogi, California Jesus commune act, Edward Sharpe and the Magnetic Zeros to a sold-out First Ave on Sunday night. While the songs were undoubtedly infectious, the rest was pure cabotinage. It's hard to know how we're expected to receive the flower-power histrionics of a former punk-rocker. Maybe we're expected to believe that sometime in the waning aughts, Ebert's consciousness was expanded, (at least expanded back to 1968), and he had a vision of a world united by positive vibes. But in the end, the peace, love and understanding schtick comes off as cynical. And, it seems more likely that the only vision was one of calculated pop success.
While the final product feels about as relevant as the recent Broadway revival of Hair, it's hard not to have mixed feelings when some of the music is so catchy. Between the hollow message and the fun tunes, the show provided a unique mixture of enjoyment and revulsion.
Most fans seemed to be biding their time, waiting for the Ebert-Jade Castrinos duet "Home," which they saved for last. A single song encore followed with Ebert going down into the crowd, sitting on the floor, Maharishi-style, surrounded by fans. If the fad hasn't worn thin within the next two months, you can catch the troop again at the Cabooze on August 9.
Los Angeles alt-country group Dawes provided an authentic counterpoint, playing a solid 45 minute opener of earnest folk-rock.
— JH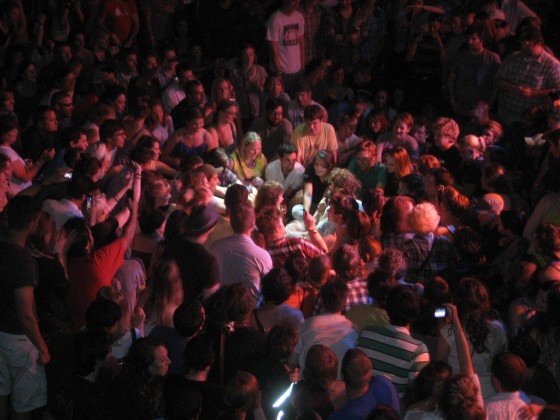 Edward Sharpe and the Magnetic Zeroes (photo by Jessica Puckett)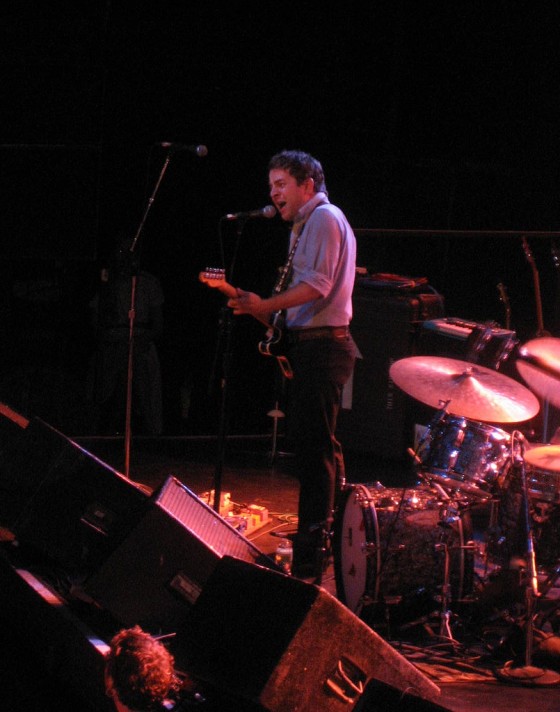 Dawes (photo by Jessica Puckett)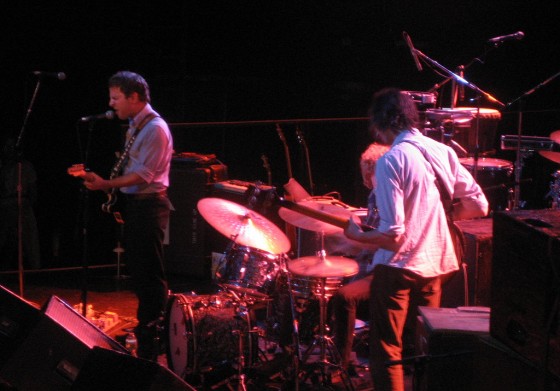 Dawes (photo by Jessica Puckett)
More photos from Jessica Puckette here.
Edward Sharpe: Myspace
Dawes: Myspace
.