Wild Nothing: Gemini LP/Evertide EP Review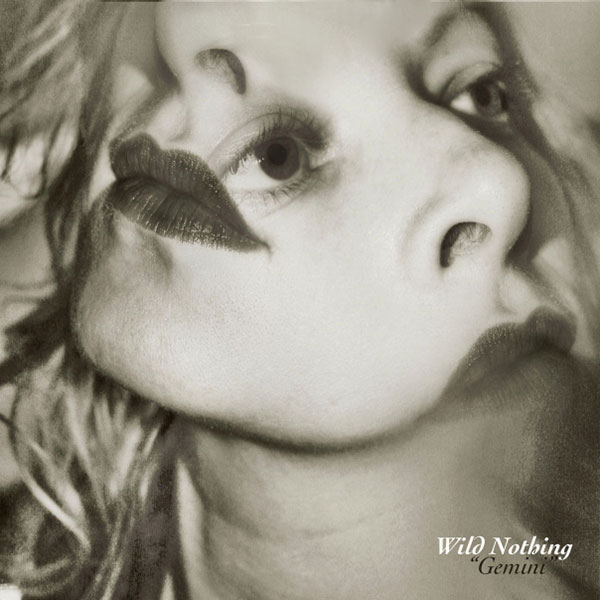 Gemini 87/100     Evertide 71/100
I have a weird thing where I can be half way done writing a review, but if in the meantime Pitchfork names the band "Best New Music," I often just toss the review aside. I know it is probably juvenile and petty, but I always figure any praise a few days after Pitchfork bestows their hipster scepter down on the latest bearded heroes, I will look like a blighted follower. This was the case with the debut record from Wild Nothing, the excellent Gemini, but their quickly released follow up EP has given me reason to write about both and heap the praise I feel the band totally deserve (with or without Pitchfork's blessing).
James Murphy famously brought up "nostalgia for the unremembered 80" in his classic song "Losing My Edge," and I couldn't help but thinking about that when listening to the debut full length Gemini by Wild Nothing. While any nostalgia I would have for the 80's would be unremembered (I was five when the decade ended), the dream pop sounds of Gemini are what I imagine would be a perfect soundtrack to the decade. The instrumentation is shimmering and bright and the melodies, especially Jack Tatum's wistful singing, are beautiful and emotion filled. Songs like "Summer Holiday," "O Lilac" and "Bored Games" do well to make you feel that tinge of remembrance, even if you don't know what it is you are feeling nostalgic for. The 12 songs on the record go to show an artist adept at writing songs that can be taken separately as great pop tracks and together as a really lush and pretty sound collage. The 3 tracks on the follow up EP, Evertide, strip away a few of the layers of that make Gemini such an excellent record, and it is lacking for it. The songs feature more guitars and less synths, and even on the most synth driven of the three tracks ("Golden Haze"), seems to lack that dreamy, wild eyed wonder that makes Gemini so great. The more straightforward fuzz pop sound of Evertide, while still being pretty good, simply pales in the shadow of the great full length.
In the long run, I decided that Gemini was simply too good of an album to not write a few words about. While the follow up EP was a bit of a letdown, Gemini finds an artist who made a stunningly confident debut record that combines great, timeless pop songwriting with a strongly emotive sound. No matter whether you have any time or desire to be swept in by too much nostalgia, Wild Nothing are a band that do it so well that it would be unfortunate to miss out on it.
     -Josh