Mally: Strange Rhythm EP Review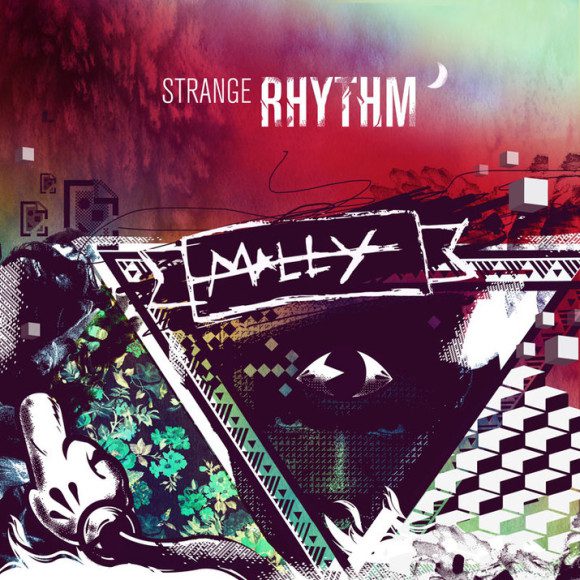 Since his debut burst onto the scene with The Passion, MaLLy has been coming for heads with a fierce delivery recalling the lyrical beasts of the East. He definitely has wowed everyone as a whole with his project with The Sundance Kid on The Last Great…, an album that put MaLLy's verbals paired along with a more creative and updated sound, which managed to garner massive critical acclaim across the spectrum. So now comes Strange Rhythm, an EP which sees him teamed up with a different yet seasoned producer in Last Word of the Get Cryphy camp. Last Word has produced many tunes across the local spectrum, most notably for his work on Ernest Rhodes sophomore effort, The Orbital Effect, as well as Ernest's work on Transistor.
Right off the bat, MaLLy continues to have a heavy emphasis on quality control, with an ear for beats that continues to remain unmatched, as he unleashes on the stark keys and skittering hi-hats of "Dead Art Painting," while spacey synths and snaps accentuate "We All In." Elsewhere on this EP, he teams up with K.Raydio on the EP's closing tune "Wonderful World," while a monstrous choir and orchestra set things off properly on "Young," while "Guillotine" is a certified barn-burning banger with haunting wind chimes and Rhodes accentuated over a banging breakbeat. Last Word definitely provides a different production context which manages to give MaLLy's braggadocio and poignant wordplay a more urgent context, while keeping the soundscape fresh and exciting throughout the EP's relatively brief 30 minutes.
Speaking of MaLLy, if you would've thought he might have slipped from his perch or maybe that the fame had allowed him to rest on his laurels, you are sadly mistaken, as MaLLy still continues to sound vibrant, energetic, delivering jaw-dropping line after line, which is continuously evident on such songs as "Guillotine," and the persistent funk backdrop of "All of My Life (Part 1)," telling a tale that somewhat hearkens back to lyrical content that recalls "A Rose is Still a Rose" by Aretha Franklin. If Strange Rhythm is a sign of MaLLy's progression, it displays that his penchant for gripping stories, positive self-affirmations, and braggadocio remains in tip-top shape, and to consider otherwise on Strange Rhythm is asinine, keeping many appetites thoroughly satisfied until the next full length album drops.
—Ali (Background Noise Crew, Egypto Knuckles)
[soundcloud url="https://api.soundcloud.com/tracks/114232977″ width="100%" height="166″ iframe="true" /]