The Chain Gang of 1974- Hold On
by josh keller · Published · Updated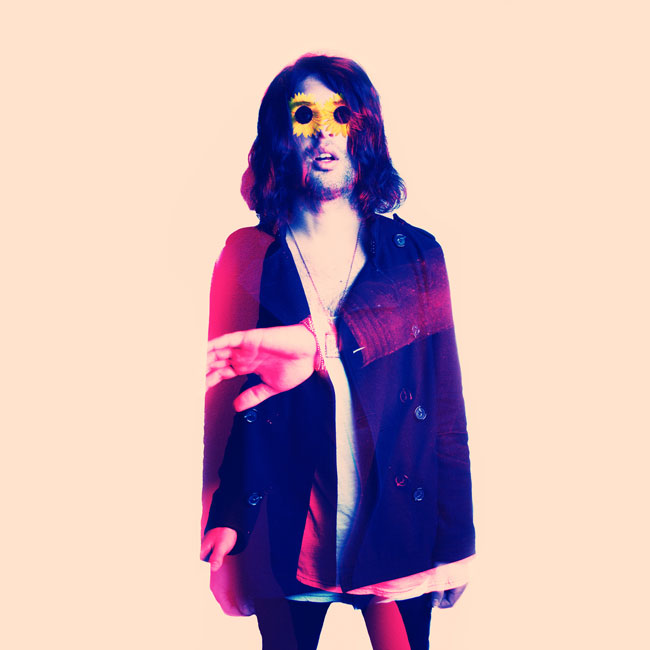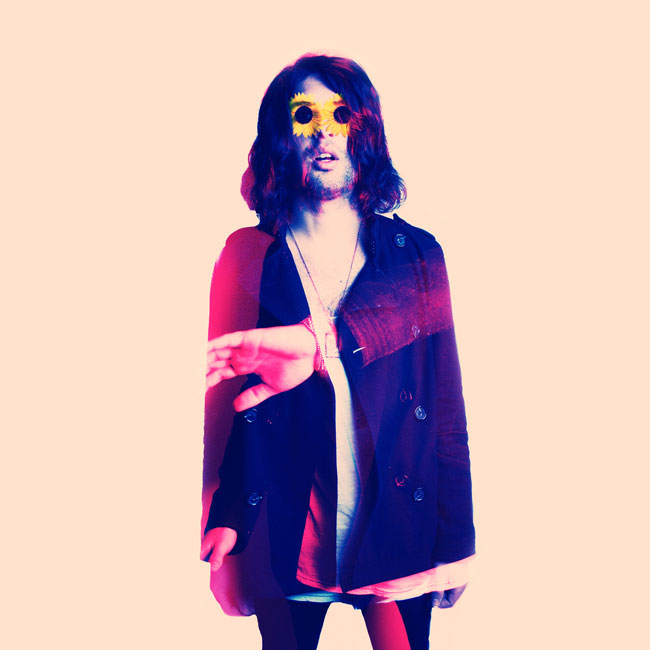 Another wily electro pop song for you on this Monday morning.  This time it comes courtesy of The Chain Gang of 1974, who sound a little like Passion Pit if they were funkier, weirder and  had a more vested interest in Krautrock.  The song "Hold On" is a eight minute exploration in slinky bass lines, beeping electronics and spaced out melodies.  I have to admit I like the song much more during the portions when there is no singing, although the chorus is kind of catchy.  When the song is in its instrumental periods (which is most of the song), they have a cool Daft Punk covering P-Funk feel, while the lead singer just soaks his high pitched voice with too many effects during the verses.  Not sure what else this band has to offer, but it is a promising start.  They were in town last month opening for the Faint, but hopefully they will come back soon, as I imagine their sound would translate well live.
The Chain Gang of 1974- Hold On
     -Josh
It's pretty 'easy' to find great meals in New Orleans.(FoodPlus)
Daily Herald (Arlington Heights, IL) August 19, 1998 Byline: Don Mauer On June 23 my wife, Susan, and I celebrated our 25th wedding anniversary. We decided to go New Orleans since neither of us had explored the Big Easy. When we arrived, we found the New Orleans airport easy to navigate since it was so much smaller than O'Hare.
Susan and I took a cab to the Crowne Plaza Hotel at 333 Poydras St., a reasonably priced place during the off-season that's an easy walk to the French Quarter. Once unpacked, we checked our map and headed for Ralph & Kacoo's on Toulouse Street, a restaurant on the edge of the Quarter that our seatmate on the flight in reccomended. go to site court of two sisters
Mardi Gras costumes drape the the brick walls at Ralph and Kacoo's. We secured a table for two and proceeded to enjoy crab fingers, shrimp, cole slaw, and round hush puppies served with tartar sauce for dipping. Shrimp and crab are both naturally low in fat, until they are dipped in a batter and deep-fried (as these were). The slaw is so good here I wish I knew how to make one its equal.
For breakfast the next morning we dined in the hotel where a breakfast buffet offered fresh breads and bagels (low-fat), a huge bowl of assorted fresh fruit (low-fat) plus low-fat yogurt, as well as dry cereal and low-fat milk.
After breakfast we walked a few blocks north to St. Charles Avenue and for a buck each hopped on the St. Charles Streetcar (not air conditioned, but breezy) for a rise through the Garden District with its stunning old homes, past Tulane and Loyola universities and the Audobon Park Zoo.
On the return trip, when our streetcar was about to turn south from Carrollton and head back up St. Charles, I noticed a white building with grand columns and a line of people snaking out the front door and down the sidewalk. The name above the front door was the Camellia Grill. We decided to eat there as soon as we had the chance.
Once the streetcar deposited us back downtown, we hiked into the French Quarter and browsed through many of the art galleries and antique stores along Royal Street. Street bands serenaded us as we walked further into the Quarter. We ended up, hot and hungry, at The Court of Two Sisters restaurant, 613 Royal St., for their sumptuous buffet.
While a jazz group plays, the Court of Two Sisters rolls out a cornucopia of food. They serve everything from fresh-sliced roast beef and turkey to crawfish etoufee and made-to-order omelettes. Since this lunch also cost $21.00 a person, we sampled a couple of the desserts and found the raisin-studded bread pudding to be decadent.
Monday morning we returned to the 40-year-old Camellia Grill. It turned out to be our kind of place. Inside it was a diner with pink walls and a long serpentine green formica counter. The cooking areas were lined with shiny stainless steel. There were no tableclothes, but the napkins were cloth. Waiters all wore white jackets and black bow ties.
Across from us sat a carpenter who was having a double cheeseburger and coffee for breakfast. The patties looked hand-formed and although the carpenter exhibited a gruff exterior, we noticed him relishing every bite. His counter companion's breakfast consisted of apple pie and coffee.
Pies at The Camellia Grill are cut into six generous pieces, not eight, so the slices completely covered the plate on which it was served. Susan enjoyed a plain waffle (crisp outside; tender inside) with real butter and syrup, while I sampled their scrambled eggs with a slice of ham and dry toast. While savoring every bite, we loved the visual show taking place all around us.
Later that day, after a three-hour walk through New Orlean's tremendous Aquarium of the America's, situated right next to the Mississippi River, we hiked nine blocks back into the French Quarter for an original muffaletta sandwich at the famous Central Grocery, 923 Decatur St. this web site court of two sisters
This fabulous sandwich is built on a round flat loaf of Italian bread sliced opened like a clam and layered with salami, cheese, olive relish and dried spices.
At noon the next day, just before we headed for the airport, we had lunch at Mother's restaurant at the corner of Tchouptoulas and Poydras streets. I mean, we couldn't go home without sampling a Po'Boy sandwich, could we? We thought we might be jeopardizing our flight, but the beef and debris (day-bree) Po'Boy Susan had, and the ham Po'Boy I had, both with mustard and slaw, was worth the risk.
Did we like New Orleans? You betcha; the food and the people were great. Would we go back? Absolutely. The only problem with the "Big Easy" is that with all the food, New Orleans should be called "Easy to Get Big." * * * Did I get you goin' about New Orleans food? The following is a lean version of a classic Nawlins recipe.
Red Beans and Rice
1 1/2 teaspoons olive oil 1/2 large onion, chopped 1 small celery rib, strings removed and chopped 2 garlic cloves, minced, or to taste 2 medium bay leaves 1 1/2 teaspoons dried thyme leaves, crumbled 1 teaspoon dried oregano leaves, crumbled 1/2 teaspoon hot sauce 1/4 rounded teaspoon garlic powder 1/4 teaspoon each of ground allspice, ground cloves, ground white pepper and fresh-ground black pepper 1/4 teaspoon cayenne pepper (or to taste) 1 1/2 (15-ounce) cans red kidney beans 1 (7-ounce) low-fat smoked sausage link (halve the sausage lengthwise and cut into 1/4-inch-thick slices) 1/2 cup chicken broth (preferably homemade), skimmed of all fat 1 1/2 cups prepared white rice Add the olive oil to a large nonstick skillet and place over medium-high heat. Add the onion, celery, garlic and seasonings and saute until the onion is soft and translucent, about 5 minutes.
While the vegetables are cooking, mash one cup of the drained kidney beans with a fork on a dinner plate and set aside.
When the vegetables are done cooking, add the kidney beans and liquid, mashed kidney beans, sausage and chicken broth to the skillet and stir until combined. Lower the heat, cover and simmer gently, stirring occasionally, for 8-10 minutes, or until the sausage is heated through. If the mixture is too thick, add more chicken broth. Remove the bay leaves and serve the bean mixture over the prepared rice. Serves three.
Nutrition values per serving: 420 calories (10.7 percent from fat), 5 g fat (1.2 g saturated fat), 68.4 g carbohydrates, 7.2 g dietary fiber, 26.8 g protein, 68.4 g carbohydrate, 9 mg cholesterol, 944 mg sodium.