Mogwai: Special Moves Review (Four Takes)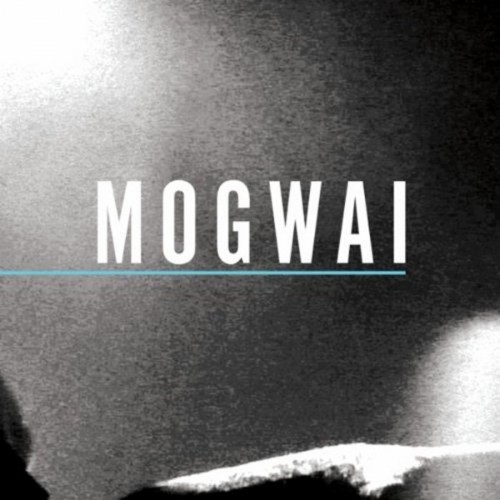 It can be difficult to gain a balanced perspective on an album after reading a single summary of the music. Bias can tilt a review, as can personal taste, history and just about everything else that is unique to the person writing it. So in an effort to offer an expanded perspective in such a medium, here are four reactions, four impressions, Four Takes on the new live album Special Moves by Mogwai.

Will Wlizlo (Nowlikephotographs)
96/100
Do you remember the first time you heard Mogwai?  For many, the walls-of-sound and extreme dynamics are an epiphany of sorts, akin to reaching spiritual nirvana or finishing a 2000-piece jigsaw-puzzle.  Their concerts are indescribably loud, unforgettable experiences. As a you-had-to-be-there-post-rock-enthusiast, I was skeptical of a live Mogwai album, but Special Moves is a very well curated live set of newer and classic Mogwai songs—a nostalgic collection that hardly disappoints. 
Unlike on a streamlined studio album, musical passages are all represented in full here—a raw, robust, unshaven presentation of Mogwai. Melody is the band's bread and butter, and, in kind, the three electric guitars and Barry Burns's piano lend Herculean muscle to their otherwise repetitive songs.  Distorted vocals on both "Hunted by a Freak" and "2 Rights Make 1 Wrong" undulate with an uncanny otherworldliness, far spookier than on the original recordings.  Most of the album, on the other hand, suffers from neglect of the rhythm section in mixing.  "Friend of the Night," a gemstone from Mr. Beast, builds to a wall of sound, but without enthusiastic support from the rhythm section, the walls hardly come crashing down. Two songs on Special Moves, however, combine all of the elements of successful post-rock, reaching a transcendental magnificence.
Young Team's "Mogwai Fear Satan," is a perfect balance of rough riffage and lush texture, expansive silence and glacial volume. Special Moves closes with "Glasgow Megasnake," a relentless blast of crackling reverb oddly reminiscent of both the Book of Genesis and Revelation—acts of creation and destruction outside the realm of human understanding.
Adam (Reviler)
70/100
The live album usually follows one of two paths, either it shows of the strengths of a great live band or is a release made to kill time between studio albums by offering a usually a little sloppier, slightly less well recorded greatest hits. Special Moves comes off as more of the latter one, featuring songs as far back as 1997's Young Team up to their last full length, 2008's The Hawk Is Howling.
The record kicks off with "I'm Jim Morrison, I'm Dead" the opener from The Hawk Is Howling, starting from a slow, gentle piano as the rest of the band slowly swells up behind it. Mogwai follows pretty close to this proven formula most of the time. Most of the tracks on here fall with 30 seconds of the original studio track's length with a couple of the longer songs even cut a bit shorter than the original. If you're looking for any sort of variations or extended versions of Mogwai songs, there's nothing like that here. It's hard to name any real standout tracks but the classic "Mogwai Fear Satan" is an epic 12 minutes (shorter than the studio version's 16 minutes) of Mogwai's dynamics.
There is nothing technically wrong with Mogwai's performances here, they come off solid and perfected. Yet, the whole album feels completely unnecessary. Mogwai as a live band are nothing really exciting to watch, but as a sonic experience with the extreme volumes of their live performances. The record captures this pretty well, but unless you are playing this at maximum volume you're not really recreating the live experience.

Josh (Reviler)
83/100
There are some things that the best quality recorded audio will never capture. I don't care if you have a full on loseless FLAC (or whatever is good these days), pumping music out of a speaker or headphones will never be able to take the place of the total body experience of seeing a Mogwai show in the flesh. While there are things you can appreciate from the comfort of your home (their grandiose songwriting, the layers of melody wrapped in noise, the dexterity which they play their instruments), that feeling of the bass punching you in the chest, the highs of the guitars chiseling away your eardrums and the feeling that a literal wave of sound is washing over you will never be recreated outside of its original context. Your insistence on replicating the real deal will influence your view on the new live Mogwai album Special Moves. The record is a cool accompaniment to their (also first) live DVD Burning, both of which capture the bands three night stand in Brooklyn last year. The album spans songs from their debut album (Mogwai Young Team) to their latest album (The Hawk is Howling) and everything in between. Does this album fully capture everything about seeing this great band live? Absolutely not, and nothing short of standing in the crowd taking the auditory beating will fully do that. Does it show one of the best, most well regarded post-rock bands delivering some staggering, epic performances that help to cement why they are put on the pedestal that they are? Indeed.  I am not sure you can realistically ask for much more.

Jon (Reviler)
80/100
As a Mogwai "tourist" I am not well versed in all the band's recordings enough to really differentiate how similar/different they sound on the new live recording versus in the studio.  I have also never seen Mogwai live so my opinion should be taken casually, at best.  Few live recordings that I have heard though sound quite as well recorded as Mogwai's Special Moves.  If not for the occasional fan applause it might not be hard to fool someone into thinking this was something of a "greatest hits" studio record, if it were possible to apply the term "hit" to a Mogwai song.  The acoustics of Williamsburg's Music Hall are such that the live performance feels intimately close and personal – not something played for a company of thousands.  Still, from what I have heard about Mogwai shows ("epic" and "bombastic" being two commonly used adjectives) the sonics don't exactly leap out of the stereo as much as I imagine they should.  Perhaps capturing that essence in a recording would be impossible. Regardless, these are good songs, played well, recorded well – it all adds up to an impressive listening experience.  Just probably nothing as impressive as the folks who actually saw the show got to witness.