The Walkmen: Lisbon Review (Four Takes)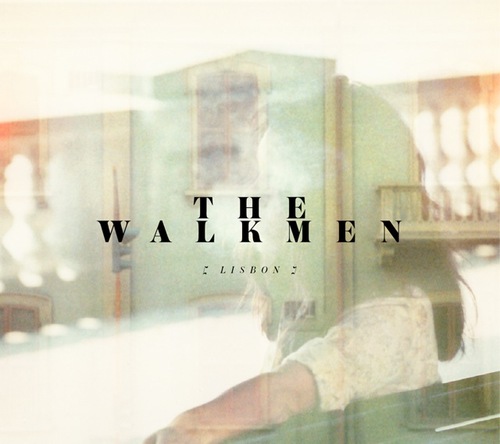 It can be difficult to gain a balanced perspective on an album after reading a single summary of the music. Bias can tilt a review, as can personal taste, history and just about everything else that is unique to the person writing it. So in an effort to offer an expanded perspective in such a medium, here are four reactions, four impressions, Four Takes on Lisbon by The Walkmen.

Howard W. Hamilton III (Red Pens)
82/100
I feel like the Walkmen lost me around the time of their Dylan covers cd.  I have to say I have always wanted to write something about these guys just to mention Jonathan Fire*Eater who the band had obviously made the press put a gag-order on the mere mention of their earlier incarnation.   I loved Fire*Eater and the notion at the time of the possibility of a band like them blowing up on a major label and them being great live and commercial too.    When I first heard about the Walkmen I was reluctant to hear they replaced the singer with a new guy.  Over the course of a more than a handful of releases the Walkmen have come up with very satisfying but slightly under-whelming efforts never really living up to their first album's greatness.
The new album Lisbon has it's moments but for the most part it's loaded with your typical over-ochestrating on songs that don't deserve the royal treatment.  There are alot of Pogues-esque drinking songs and borderline sea shanties.  I can only imagine how boring some of this material would be live.   I do however love the more rocking songs which come about every third or fourth song.   If you loved their last album you will love this one, if you have been waiting for a break out rocking Walkmen release this isn't it.    These guys are about as talented as it comes they just need something wild to happen in their lives to write some songs about.  Until then I will check every release until it happens.
Raghav Mehta (MN Daily)
75/100
I've always been at this perpetual disconnect with the Walkmen. Something about the albums never clicked with me and I always just ended up passively listening to them while occupied with something else – it was like my indie go-to for background music. That said, I was wary, if not uninterested, before listening to Lisbon. Musically, there's nothing on the album that seemed strikingly different from the Walkmen's signature fare of reverb-soaked garage rock. But when you get down to the mechanics of it all, Lisbon just sounds so much more ambitious and, well, bigger. Replete and neatly arranged with rousing horn sections and  elegiac string, the Walkmen don't settle for anything less than grandiose.  From Leithauser's stirring wail in the opener "Juveniles" to the gorgeous ballroom waltz of "Torch Song," the band has never sounded so focused and engaging at the same time. The album carries the same atmospherics as You & Me but the tracks don't sound rushed and lack some of the punch that made their previous efforts so accessible to listeners. And while Lisbon delivers more pop than punk, tracks like the aptly titled "Angela Surf City" and "Woe is Me," serve as a nostalgic throwback to the band's surf heyday. If you're Walkmenfaithful you'll probably enjoy Lisbon. And if you were skeptic like me, give it a spin. Its just damn good pop music and we can all dig that right?

Josh (Reviler)
79/100
The Walkmen, much like the National, have seemingly matured in the public eye (at least as far as the public eye cares about indie rock bands). Both bands have transitioned from boisterous rock and roll of their early albums, with lead singers not averse to shredding their vocal chords, to more lush, orchestrated sounds. Like their last album You and Me, their latest album Lisbon is a restrained, pretty album that finds lead singer Hamilton Leithauser crooning over mostly mellow songs, many featuring the horns the band began prominently using on the last album. The album is cool and easy to like, although near the end (especially the final two songs "While I Shovel the Snow" and "Lisbon") it gets a little sleepy. For a band who burst into many peoples radar with the scalding single "The Rat" (although many of those people missed their amazing debut album Everyone Who Pretended to Like Me is Gone), the group has shown their more mature side while not succumbing to becoming a "adult contemporary" act.

C. Hontana (Food Pyramid)
90/100
 Lisbon is one of the best albums of the year. The Walkmen have yet to misstep (as long as we don't count the fun but uninspiring Pussycats as part of their proper oeuvre) and Lisbon expands, and reiterates what makes the Walkmen one of my favorite bands playing today: an evocative and genuine voice that is at odds with so many younger, fresher, and more self-important musicians that populate our current musical terrain. You & Me was a mellower and more sentimental album – a side of the band that was only brushed upon on earlier albums. Lisbon successfully embraces the autumnal themes of that album but is altogether sunnier (think A Hundred Miles Off) and sadder. It's the most mature record they've made. Tracks like Angela Surf City and Woe Is Me are among the best songs they've ever written. I look forward (and presumably so do they) to when those songs will replace The Rat as the must-play crowd pleaser. There's no need for a band with as much depth as The Walkmen to revisit old themes or individual songs.  There's nothing better than a new Walkmen album just in time for fall.