Live Review: Guided by Voices at First Avenue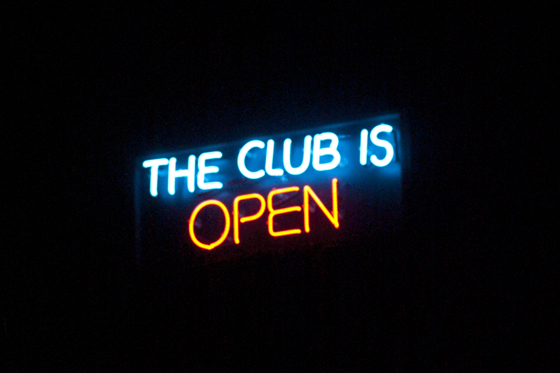 Greatest Hits albums or shows playing the old "hits" can be convenient straw men for music critics/purists, but damn can they be fun. When a majority of the crowd knows a majority of the lyrics to a majority of the songs, it can be a special experience. This was the case for the sold out show featuring the "classic, 93-96" lineup of Guided by Voices Tuesday night at First Avenue.
The crowd, which consisted heavily of middle aged men (a few even with dates!) who tossed back beers and sung along with their favorite band from college.  Robert Pollard and the gang didn't disappoint, playing not only the material from 93-96, but selected gems from outside that period.  From the moment the "The Club is Open" sign lit up, the crowd was firmly wrapped around Pollard's finger.  Starting with a rousing "A Salty Salute" and continuing over the 35+, nearly two hour set, the band tore through classics ranging from "Pimple Z0o" to "Tractor Rape Chain" at the start, to "My Valuable Hunting Knife," "Hot Freaks" and "Cut-Out Witch" in the middle, to end of set pleasers like "Don't Stop Now" and "I Am a Scientist."
Despite the grey hair (or not even having grey hair) the band were sporting, they played with the kind of reckless abandon that bands half their age should be jealous of.  Whether or not they ever were as big of "rock stars" as they probably should have been, the group fed off the energy of the crowd and played a set worthy of their legendary status.  Even for someone like me, who was 9-13 during their classic period, they showed why they still are a required reference point for any indie rock band.  Swinging microphones, 2 minute bursts of classic rock and punk, rock star poses and lots of beer and tequila.  They don't make them like they used to.
-Josh
Check out Adams entire phot set HERE