Bryan Ferry: Olympia Review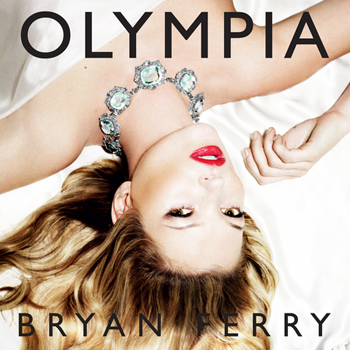 60/100
I will admit here to a problem I've always had: I've always had a fear of singer's solo albums of the bands I loved the most. R.E.M. was my favorite band throughout my formative years. Would I buy a Michael Stipe solo album? No. My Robert Pollard solo collection? 2 albums. Thurston Moore? Couldn't tell you what more than one song was. So it's safe to say I have yet to hear any of Bryan Ferry's solo records until now even though I own the entire Roxy Music catalog. Olympia marks Ferry's 13th solo album and hosts a whole score of guest artists, including most of his Roxy Music bandmates.
Olympia starts off well enough with the lead single "You Can Dance". A dark piece of pop, "You Can Dance" almost falls into the same weird territory as the Walker Brothers' 1978 reunion Nite Flights. The following tracks are pretty similar to the Roxy Music days of Ferry, with "Shameless" almost sounding like a modern dance music updating of "Love Is The Drug". Tim Buckley's "Song To The Siren" is the first of a pair of covers on the record followed by Traffic's "No Face, No Name, No Number". "Song Of The Siren" is the obvious winner here, with Ferry turning it in to something that sounds like a missing track Roxy Music's Avalon.
After the Traffic cover is where things get troublesome. Do we forgive the use of slap bass, wind chimes and bad 80s backup singers in 2010? Even if it's Brian Ferry? After a reasonably solid start to the record, Olympia falls completely flat into a horrible 1980s sound for the remaining three songs. Far enough to even taint my memory of what I liked about the first half of the record. Things come close to the overly smooth and cheesy at some points earlier on, but when the solo slap bass opens "BF Bass (Ode To Olympia)" it's hard to keep listening.
Olympia comes so close at times to be a great modern offering from such a classic singer. While it's nice to have most of Roxy Music together for parts of this record, it's still no reunion. Perhaps it's time for Bryan Ferry's modern makeover. It's due.
-Adam
Writer / photographer / Reviler co-founder