Karen Elson: The Ghost Who Walks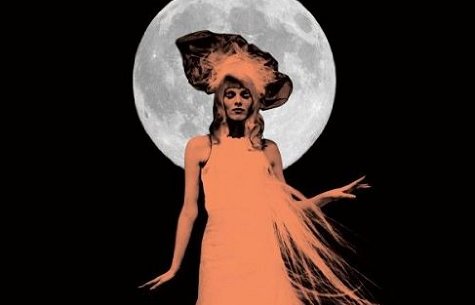 Somehow I must have totally missed (or forgotten) the fact that Jack White had gotten married – when I recently took a look at the backstory behind Karen Elson's new record The Ghost Who Walks I was somewhat suprised to learn that she was A. A supermodel and B. married to the White Stripes, Raconteurs, etc. frontman. 
Not that I had heard of Elson beforehand though – but after hearing this titular hauntingly catchy melody on Radio K the other day I decided to check her out.  Its probably a good thing I didn't know the story beforehand in fact, since I find the whole models/actors getting into music thing a little much (wow, you know/can afford talented guest producers, guest musicians, and have easy access to distribution – how did you ever do it?!). 
Anyway, without regarding the whole backstory, on its face I think this is a pretty good track.  The rest of the record isn't quite as strong, but I do enjoy the sort of retro, moody psychedelic vibe the title track gives off – it makes me think a bit of the Doors if they had been fronted by a Nashville-bred chanteusse rather than Jim Morrison.  Plus it made a great addition to my ever-expanding Halloween playlist.
     — Jon Behm
Karen Elson – The Ghost Who Walks
The record is also out now on XL.
Karen Elson:          Site
.