Elephant Six Surprise Holiday Tour Coming To Minneapolis!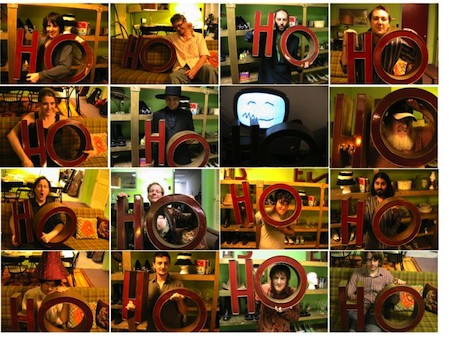 The year's best Christmas presents ocvcasionally come well after the actual fact. At least that may be the case with the Surprise Elephant Six Holiday Tour coming to Minneapolis's Varsity Theater on 3/14.  Who will take part in this illustrious tour? The bands that have been named so far are Neutral Milk Hotel, Olivia Tremor Control, Elf Power, Circulatory System, the Music Tapes.  In case you stopped listening after Neutral Milk Hotel (I did) keep in mind that nothing has been said about whether reclusive frontman Jeff Mangum will actually join the tour.  Keep posted though – since if Mangum does show up it promises to be a legendary evening, considering that the songwriter has only performed a handful of live songs over the past decade. Count me excited.
     — Jon Behm
Elephant 6 Holiday Surprise Tour:
02-24 Roswell, GA – WhirlyBall Atlanta
02-25 Tallahassee, FL – Club Downunder (Florida State University)
02-26 New Orleans, LA – One Eyed Jacks
02-28 Austin, TX – Emo's Inside
03-01 Dallas, TX – The LOFT at the Palladium
03-03 Phoenix, AZ – The Duce
03-04 Los Angeles, CA – The Satellite
03-05 San Francisco, CA – The Independent
03-08 Portland, OR – Backspace at the Someday Lounge
03-09 Seattle, WA – The Vera Project
03-11 Salt Lake City, UT – Kilby Court
03-12 Denver, CO – Larimer Lounge
03-14 Minneapolis, MN – Varsity Theater
03-15 Chicago, IL – Lincoln Hall
03-16 Kalamazoo, MI – The Strutt
03-17 Cleveland Heights, OH – Grog Shop
03-18 Toronto, Ontario – Horseshoe Tavern
03-19 Buffalo, NY – Big Orbit's Soundlab
03-20 Easthampton, MA – Flywheel
03-22 Brooklyn, NY – Knitting Factory
03-23 New York, NY – Le Poisson Rouge
03-24 Philadelphia, PA – First Unitarian Church
03-25 Charlottesville, VA – The Southern Cafe and Music Hall
03-26 Raleigh, NC – Kings Royal Barcade
.