Ghostface Killah: Apollo Kids Review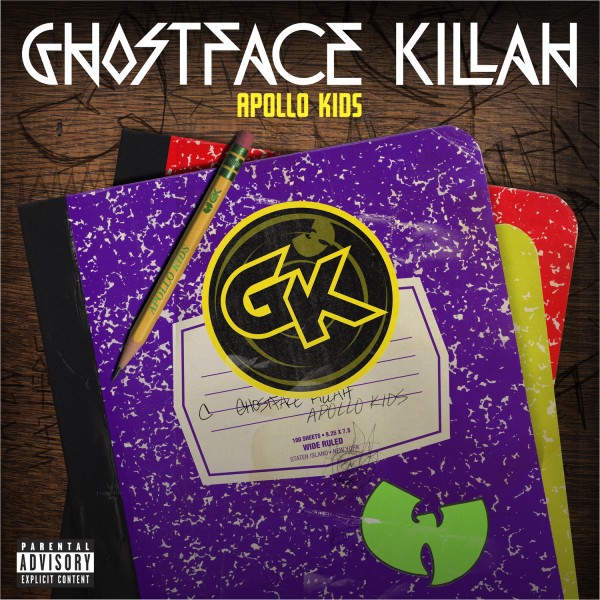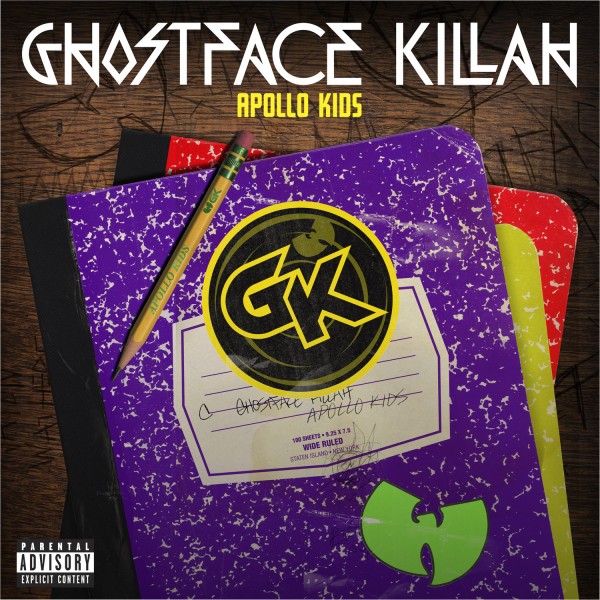 84/100
On his 9th solo recording Apollo Kids Ghostface Killah serves up a refresher course of basic Wu-Tang flavor. Ghostface Killah has always been a fan favorite, however the last two long-players, The Big Doe Rehab and Ghostdini the Wizard of Poetry in Emerald City, were R&B heavy and ultimately disjointed records. A little magic was starting to wear off. While Apollo Kids is not a complete return to the 2000's Supreme Clientele era, it is close enough to Fishscale (2006) to warrant your full attention.
Ultimately, Ghost returns in lovely fashion, surprisingly upbeat and old school. He works with mostly underground producers like Frank Dukes or new jacks including Minneapolis rookie Yakub, who produces the fantastic lead single "2getherBaby". It opens with the searing "Purified Thoughts" where Ghostface announces "let the Imam pray over my head" as if he's about to began a sermon before he tells you to "catch me in a little hut in Benin, village style feeding mad children", featuring guest shots from GZA and Wu's longtime affiliate Killer Priest. The black exploitation themed "Superstar", which also has a 60's psychedelic feel, features the always dependable Busta Rhymes and is a winner. Longtime underdog Capadonna makes an appearance and shines on "Black Tequila".
There's "Drama," a pairing where Ghost slap-boxes crime talk with Slaughterhouse's Joel Ortiz and former G-Unit/Aftermath's lieutenant Game. Always one to get his soulful, disco joints on, "2getha Baby" is produced by Minneapolis rookie Yakub who cleverly rides a sample of the Intruders "Together" from Philadelphia's golden-era of classic soul. The breakbeat-driven "Starksology" is classic Ghostface, with a quick Tears for Fears loop. There is an unlikely guest spot on the throwback "In The Park" from a spirited Black Thought of The Roots, who joins Ghostfaceas they pay respect and get nostalgic about the early days of hip-hop, with the Beastie Boys like sampling of Johnny Thunders "I'm Alive" recalling the finest work from Rick Rubin in the early 80's. There's a few tracks where the focus isn't as detailed, it may be withgood intentions but "How You Like Me Baby" feels like a b-side, while, the unnecessary hiccup of "Handcuffin' Them Hoes" with Jim Jones, goes nowhere. Back on track, Ghostfacekeeps it roughneck with"Street Bullies" with The Lox's Sheek Louch. The soulful "Ghetto" gets assists from Wu-Tangs Raekwon, Cappadonna& U-God. Rocking over Marlena Shaw's "Woman of the Ghetto" the crew spit venom, goin' in on the hustle game politics of inner city struggles. It closes withthe highly energetic "Troublemakers" with Raekwon, Method Man and Redman, all sounding rejuvenated bouncing off each other with crispy production by Jake One.
Ghostface Killah'sApollo Kids ranks as rambunctious, joyful journey by an elder statesmen and among the upper end of later Wu-Tang's releases. With an efficient 12 tracks, the filler is keep to a minimum as Ghostfacesprinkles us with unique style, an old school super-hero's reflection on the glory of the game. And while he mostly sounds relaxing, without any grand statements, his swords are still a blade sharper than the rest.
     -Jon Jon Scott (Sound Verite)
Catch Ghostface Killlah with Wu-Tang Clan in Minneapolis, Sun. Jan. 9th at Epic. (Wu-Tang Clan, Muja Messiah, Coughee Brothers, North Sun. Jan.9th Epic)