Do Look Back | Onra: Les Chinoiseries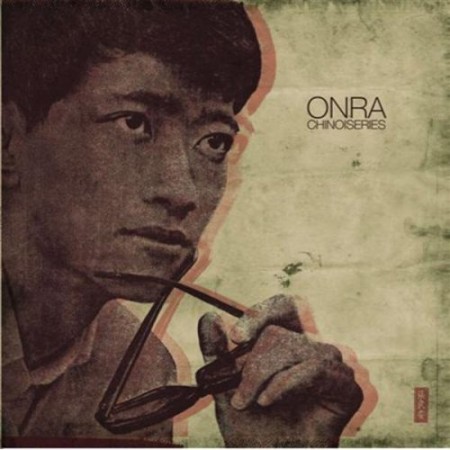 Back in 2006 a Parisian DJ by the name of Onra traveled to his grandparent's homeland of Vietnam.  Not only was it a homecoming of sorts, it was also a very productive record shopping excursion.  When Onra returned to France he did so with over thirty old Vietnamese and Chinese records.  Like the East's answer to Madlib or J Dilla, Onra then re-engineered dozens of the Southeast Asian traditional /pop samples into thirty two hard hitting hip hop tracks, which were then released by Favorite Recordings under the name Les Chinoiseries.  
And throughout its entirety, Chinoiseries is a thrilling, genre-bending experience.  The most obvious standout is lead single "The Anthem," two minutes of an impossibly catchy hook, courtesy of stringed instruments I probably can't begin to identify, as well as vocals unintelligible to anyone not who doesn't recognize the language (I certainly don't).   But Chinoiseries certainly doesn't begin and end there.   Nearly every tune is a head turner, notably chilled out mixes "Relax in Mui Ne," "I Wanna Go Back," and "The Vallee of Love," as well as the high energy bangers " Apocalypse Now," "Clap Clap," and breakbeat gold mine "They Got Breaks Too." Much like legendary producer Pete Rock once did, Onra seems to delight in prefacing each of his jams with an impossible-to-identify sample before diving into the beat.   The rare and often bizarre sampling also makes for a listen unlike anything else in pop music today, a fully fledged marriage of hip hop and Asian pop that occasionally even makes the RZA seem mellow in comparison.  
Despite achieving a great deal of underground success, as well as becoming a household name amongst DJ's, Onra still has not gone on to receive a great deal of recognition worldwide.  After Chinoiseries he has since gone on to release two additional LP's, achieving moderate success with this past year's Long Distance.  Unfortunately (for this listener anyways) he has largely abandoned the Far East concept, in favor of a chiller, more modern-sounding electronic oeuvre.  Still, while I may find his newer material less palatable,  it is probably a good thing for the DJ to keep moving in order to not find himself typecast as the "Southeast Asian" guy.  As talented as Onra is that doubtlessly means that in the future he'll probably create many more exceptional albums, in as many different sub-genres.  He will be hard pressed though, to ever one-up the magnificence of Chinoiseries.     
     — Jon Behm
Onra:          Myspace
.