Esben And The Witch: "Warpath"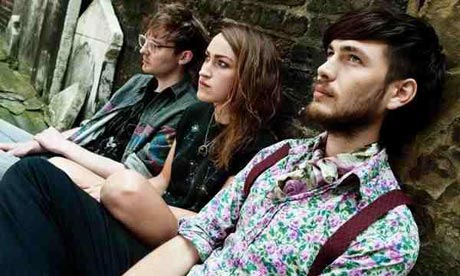 Esben and the Witch are the latest band in the nascent "mystic rock" movement – a style that draws in equal measures from traditional rock as well as a sort of primordial mystical weirdness that draws on nature, dreams, and spirituality for inspiration.  Esben in particular evoke a marriage of the emotive post punk of the nineties with a creepy otherworldliness achieved by eerie wailing and psychedelic-tinged guitars. Its all very fuzzy, very dark, and very serious.  And you can download the first single from the band's forthcoming full length Violet Cries here today.  VC will be out on Feb. 8th via Matador.
     — Jon Behm
Esben & The Witch:          Site
.