Do Look Back | Brute Force: Confections Of Love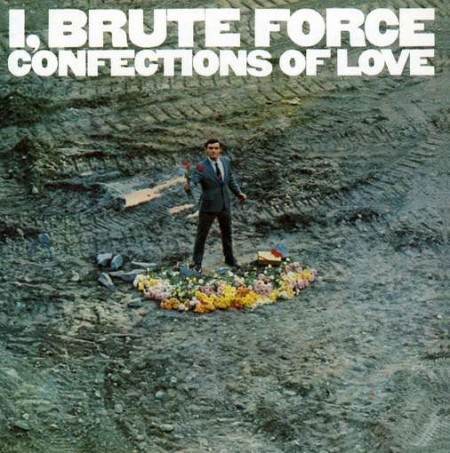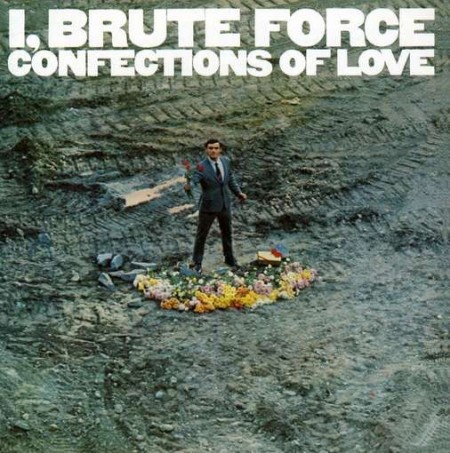 Sometimes when I receive records for review, I throw them on before even looking into the artist or any sort of context for the album. Such was the case with Brute Force. Halfway through Confections Of Love, I was convinced Brute Force was a contemporary artist. It seemed too slick and clever for an undiscovered relic of the past. However, a quick glance at the liner notes proved me wrong. Brute Force (born Stephen Friedland) was a singer and songwriter who was mostly active in the 1960s. In the early 60s, he wrote for and performed with The Tokens (best known for their 1961 hit "The Lion Sleeps Tonight") and songs for many artists, including Del Shannon. Before fading into obscurity, Confections Of Love was the first of only two solo albums he recorded. It wasn't until the late 90s that Brute appeared again, mostly through his connection with The Beatles, which we will cover later.
Confections Of Love is a bizarrely grandiose 60s pop record full of full-string arrangements, horns, and Brute's voice right up front. Songs about loving mechanics, the pleasures of sitting on sandwiches, and tapeworms of love fill up the 11 tracks that make up the record. At times the record almost gets theatrical, such as "The Sad Sad World Of Mothers And Fathers" with its dialog between Brute's choruses: "Don't disturb me / can't you see I'm watching the game?" the father responds to mother, who replies "Don't disturb me / can't you see I'm watching James Cagney?" over a full Cagney movie impression. Style isn't limited in any way on the album, such as the Spanish-influenced "Tierra Del Fuego" and the almost circus-sounding chorus of "Brute's Party." The album hits its most bizarre point with the bouncing "Tapeworm Of Love." "I know I should get an operation / but I enjoy the sensation," Brute sings over a sitar playing the lead on the track before launching into the chorus "It's the tapeworm of love / eating my heart out over you."
This reissue adds five bonus tracks, the most notorious of which is the last bonus track, "King Of Fuh." "King of Fuh" is the tale of the mythical land of Fuh and, more importantly, its king. The King Of Fuh. The Fuh King. You get it. Originally picked up by George Harrison and John Lennon and pressed as a limited single on their Apple Records, "King Of Fuh" was only released in a very limited quantity knowing that Apple's partner EMI records would never release such a song. "King Of Fuh" is actually a pretty clever track, an almost Nilsson-Esque ballad complete with overdubbed strings. The rest of the bonus tracks are a little more serious than the album itself, especially the vaguely psychedelic pop of "Nobody Knows," which Brute almost gets too dramatic for.
Confections Of Love might not quite be a long-lost masterwork, but it is an amazingly interesting and weird document of an artist who never got his due, as the internet and media make it easier for lost classics and records a bit ahead of their time to see some notice of their lost works finally. There is much to love about this record, a charming and bizarre look at a unique, lost songwriter of the 1960s.
-Adam
Writer / photographer / Reviler co-founder